Mountain Brook Fire announces new Managing Editor
Mountain Brook Ink's Speculative Imprint Celebrates Growth with New Leadership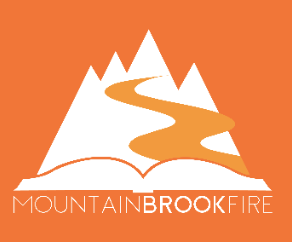 WHITE SALMON, Wash., NOV. 9, 2021 — Less than two years after publisher Mountain Brook Ink launched the imprint dedicated to Christian and clean speculative fiction, Mountain Brook Fire will be expanding under the guidance of new managing editor Alyssa Roat.
Roat has worked in a wide variety of roles within the publishing industry for agencies, publishers, newspapers and magazines. Dedicated to understanding the industry from every angle, she has been a literary agent, editor, publicist, web manager, freelance writer, author, journalist and marketer and holds a B.S. in professional writing from Taylor University.
Since its beginning in 2014, Mountain Brook Ink (MBI) has published inspirational adult and young adult fiction of all kinds. However, MBI had always been best known for romance and women's fiction. In December 2019, the publisher launched an imprint specifically dedicated to speculative fiction.
The launch of Mountain Brook Fire came a few months after Roat joined the MBI team in the role of publicity manager. At the time, Roat saw a disconnect in branding with a few speculative titles mixed in with a largely romance and women's fiction lineup. Pulling on her own background in spec as an agent, editor and as a speculative fiction writer herself, Roat worked with owner Miralee Ferrell to launch and publicize the imprint.
Today, the imprint has expanded, featuring both debut authors and well-known names like bestselling author Bryan Davis. In light of this growth, Roat, a founding element of the imprint, will take over directing operations in the role of managing editor while remaining under the ownership umbrella of Mountain Brook Ink.
"I'm very excited for this new step," said Roat. "MBF has been close to my heart from the beginning, and I look forward to expanding the company. I'm seeking diverse authors, new ideas, and high concept plots that we can use to reach a wide market."
While remaining true to MBF's Christian and clean roots, Roat will be looking to expand further into the general market and leverage her connections in both Christian and general market publishing. She will be seeking adult, young adult and upper middle grade titles and plans to begin attending conferences on behalf of MBF in 2022. Submissions for MBF will re-open January 1, 2022.
Mountain Brook Ink is based out of White Salmon, Washington and owned by multi-published and ECPA bestselling author, Miralee Ferrell. Mountain Brook Ink is a publisher of high-quality inspirational fiction (excluding children's fiction) that focuses on restoration and renewal. MBI authors have finaled in and won prestigious awards such as the Selah, Christy, and Carol Awards. The company was founded in 2014 and now boasts a roster of 40+ authors and over one hundred titles.
To find out more about Mountain Brook Ink's publications go to: www.mountainbrookink.com
To find out more about Mountain Brook Fire's publications go to: fire.mountainbrookink.com
Media Contact: Tim Pietz, tim@mountainbrookink.com