Meadows Wye warns of serious global supply chain disruption
ECPA member Meadows Wye just sent this notice to their clients: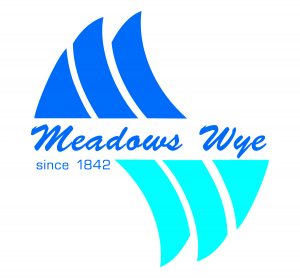 All forwarders, brokers, and shippers are facing an serious disruption in the global supply chain.
All origin ports continue to face equipment shortages, rolled bookings and ever increasing freight costs due to unprecedented demand.
Asia to USA & Canada, as of Dec. 9th, liner carriers have implemented an "Emergency Intermodal Surcharge" EIT, US$ 350.00 per FEU on all cargoes to inland points via rail.
Destination ports are dealing with congested piers, long trucker gate wait & dwell times inside terminals, chassis shortages and extreme difficulties returning empty containers, compounding the chassis shortages, and limiting trucker productivity.
In the USA, the ports of New York and New Jersey,  and Los Angeles and Long Beach, are the most critical, leading to delays, pier storage and equipment per diem / rent due to all the port congestion and inefficiencies.
On US All Water Service, Pier Storage & Per Diem rent on Full Containers, including the additional Chassis express, the cost increased to an additional minimum of US$ 400.00 per 20' and 40'.  Mini Land Bridge Rail storage, Per Diem & additional Chassis cost is a minimum of  US$ 575.00 per 20' and 40'.
In the UK, all ports are barely functional.
All is expected to remain critical into 2021.
Meadows Wye is steeped in maritime tradition dating back to Great Britain in the 1800's. Our company has long and loyal commitments to both our foreign operating partners and clientele. These are relationships that continue to thrive over the decades. Meadows Wye USA was incorporated in 1903 and holds one of the oldest US Customs Brokerage Licenses in the United States. We are an FMC ocean freight forwarder, NVOCC, and airfreight provider; we offer total global intermodal logistics services to a broad range of industries with a special focus on the publishing industry.  Family-owned and operated, Meadows Wye continues to operate as a financially stable and independent entity. Our culture allows us to maintain both long term employee and client relationships. Our structure gives us the flexibility to react when and where our competitors cannot.  Our core capabilities and values are consistent with the demanding logistics needs of specific niche industries. Specifically, Meadows Wye has a long history of providing service solutions for the international publishing industry. Our publisher clientele includes the world's largest houses. Other business sectors in which we have excelled in performance include those whose manufacturing sectors demand "Just-in-Time" supply chain management.  Our goals and strategies for the future will be consistent with our past. We will continue to be innovators and embrace challenge. Our philosophy remains that our best implemented initiatives come from our client's ideas.
For more information, contact Susie Scally at susies@meadowswye.com or call 718-983-9700.