Mark Driscoll inks deal with Charisma House
Spirit-Filled Jesus: Live by His Power Coming October 2018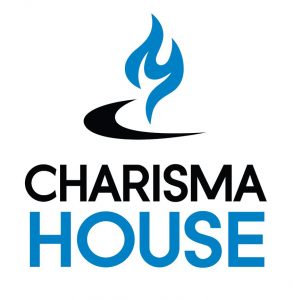 Orlando, FL – Mark Driscoll, pastor of The Trinity Church of Scottsdale, Arizona; founder of Mark Driscoll Ministries; and author of over fifteen books, has entered into a new publishing partnership with Charisma House. His book Spirit-Filled Jesus will signify Driscoll's return to the publishing world after his previous book, in 2013.
The October 2018 trade book immerses readers in the Spirit-filled life of Jesus and invites them to live by the same power of the Holy Spirit. Driscoll proposes that not only should we admire the life of Jesus, but we should also aim to experience the same source of life‐giving power that He did through the power of the Holy Spirit.
Spirit-Filled Jesus builds upon more than twenty-five years of teaching the Bible and caring for people as a senior pastor. Pastor Mark has taken Christianity into cultural corners rarely explored by Evangelicals. He has gone head-to-head with Piers Morgan on CNN and Barbara Walters on The View, debated the existence of evil with Deepak Chopra on ABC's Nightline, and explained biblical sexuality on Loveline with Dr. Drew.
"In our early conversations with Pastor Mark about the concept for this book, it became clear that this was a perfect fit for Charisma House. We are growing as a publishing house, and Pastor Mark continues to grow as a well-respected Bible teacher. We are so glad to be releasing this book with him," said Jason McMullen, Charisma House's executive director of acquisitions and ministry services.
About Charisma House
Charisma House empowers people through Spirit-inspired resources. It is the leading publisher of diversified Christian resources motivating people to fulfill God's purpose. For more than twenty years Charisma House has published books, including fourteen New York Times best sellers, that challenge, encourage, teach, and equip Christians.
Contact:  Nicole Ponder, 407-333-0600 x3406, nicole.ponder@charismamedia.com,
or Rachel Sammons, 407-333-0600 x3403, rachel.sammons@charismamedia.com