Logos Bible Software launches Kerusso Collective to lead integration of Black Voices and Scholars in new Digital Library
Dr. Ralph West, Dr. Charlie Dates, Bishop Kenneth Ulmer, Dr. Cynthia Hale Among Founding Members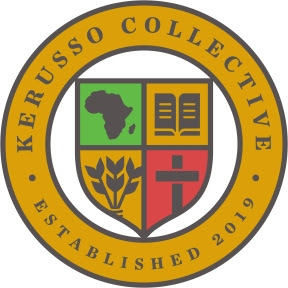 BELLINGHAM, Wash., November 9, 2020 – Logos Bible Software, the best-selling digital Bible study tool preferred by the world's leading scholars and created by Faithlife, today announced the formation of the Kerusso Collective, a select group of respected Black faith leaders and scholars who will lead the intentional integration and assimilation of Black voices and representation into Logos.
"The Kerusso Collective has been a vision Faithlife has been working toward for over a year," said Chauncey Allmond, Kerusso Collective spokesperson and Logos Bible Software national presenter. "There is a large population of Black church leaders using Logos yet we realized their voices are not fully represented in the digital Bible software. The formation of the Kerusso Collective is the first step in ensuring the diversity of our users is representative of the scholars and resources available in the software."
The Kerusso Collective will include up to 15 scholars. Current members include:
Dr. Ralph West, pastor of Church Without Walls in Houston, Texas, and author of "Uplook for a New Outlook," "Living in the In-Between Times" and "Left Alone;"
Dr. Charlie Dates, pastor of Progressive Baptist Church in Chicago, Illinois, author of "Say It" and contributor to "Letters to a Birmingham Jail;"
Bishop Kenneth C. Ulmer, pastor of Faithlife Central Bible Church in Inglewood, California, and author of "Walls Can Fall;"
Dr. Cynthia Hale, senior pastor of Ray Hope Christian Church in Decatur, Georgia, author and award-winning women's leader;
Esau McCaulley, Ph.D., Assistant Professor of New Testament at Wheaton College and author of "Reading While Black";
Bishop Joseph Walker, senior leader of Mt. Zion Baptist Church in Nashville, Tennessee, and International Presiding Bishop in the Full Gospel Baptist Church Fellowship; and
Chauncey Allmond, national presenter of Logos Bible Software.
Logos Bible Software is the best-selling digital Bible study library that provides seminary-level resources and education without the cost of seminary tuition. Logos is the preferred study tool of numerous faith leaders, including Tim Keller, Matt Chandler, Kay Arthur, Beth Moore and John Piper, to name a few. Providing in-depth Greek and Hebrew dictionaries, thousands of Scripture commentaries and integrative study tools, Logos has equipped thousands of users to understand the Bible better.
"There is perhaps no better time in history than now for the launch of this outstanding board of faith leaders and the upcoming Logos library," said Bob Pritchett, founder and president of Faithlife. "Better representation is something Faithlife has been improving for years, and we believe it is no coincidence that our country is coming to a head against racism during this historic release."
The Kerusso Collective will meet throughout 2020 in order to provide input for an anticipated release of a new Logos library of Black resources in the first quarter of 2021.
"It is an honor and privilege to collaborate and gain direction from these outstanding leaders as we move forward with the launch of our new, and I believe, greatest library yet," said Scott Lindsey, executive director at Faithlife. "I know that these individuals will lead Faithlife and all of our users toward greater understanding of God and a life walked with Him as we hear from a diverse array of voices with astute hearts for the Lord and racial reconciliation."
To learn more about the Kerusso Collective, visit www.logos.com/kerusso-collective.
About Logos
Logos Bible Software is Faithlife's premier product and the preferred Bible study tool for pastors, scholars, students and lifelong learners worldwide who want to dive deeper into the intricacies of God's Word. The latest version, Logos 9, is designed to help ministry leaders spend more time serving the Church and includes multiple new features, many of which are specifically focused on helping pastors bring order to the chaos of busy modern ministry life. To learn more about Logos, visit https://www.logos.com/.
About Faithlife
Faithlife, based in Bellingham, Washington, with offices in Arizona and Mexico, has been using technology to equip the Church to grow in the light of the Bible for more than 25 years. Since 1992, Faithlife has developed a full suite of church management tools, academic study resources, smart digital books, and Logos Bible Software, all part of its integrated ministry platform that automates tasks and simplifies workflows. For more information, visit Faithlife.com.