Lindsey Goff Viducich teams up with NYT bestselling dad, Bob Goff to write new book, "Everybody, Always for Kids"
NASHVILLE, Tenn. (Jan. 28, 2021) – As we seek to bring light, laughter, and abundant grace to today's world, the Goff trademark positive, uplifting storytelling about unconditional love continues to resonate with every generation. Lindsey Goff Viducich teams up with her dad, New York Times bestselling author Bob Goff, with a mission to get children excited about being themselves, caring for others, and making a difference in the world in their new book, "Everybody, Always for Kids."
Based on Bob Goff's New York Times bestselling book "Everybody, Always," "Everybody, Always for Kids" draws kids into a collection of 40 inspirational and entertaining stories. With an exuberant faith, Bob and Lindsey share real-life experiences, providing concrete lessons for kids that show how loving everybody, always, can change the world.
"Our first book, "Love Does for Kids" focused on general themes about who God is, what He thinks of us, and how we put our faith into action," said Viducich. "This book is the next step after that, answering the question — Now that you know what it means to follow Jesus, what does it mean to show love to other people? There are lots of people in the world who are easy to love, but how do we love people who are difficult for us to love? We looked up very teaching in the Bible about loving others and tied each of those with a story. These stories cover themes like showing honor to others, giving cheerfully, and loving our neighbor."
In "Everybody, Always for Kids," the Goffs share a delightful call for kids to live out their own marvelous adventure of loving others. Through each story, the Goffs recall the childlike wonder they've experienced in their regular day to day life like using a walkie-talkie to talk to a neighbor, swapping places with a limo driver, pretending to be a wax figure, go-kart racing and more.
"Everybody, Always for Kids" (ISBN# 9781400220830) will be available in hardcover ($17.99) and e-book ($9.99) formats.
*ADVANCED REVIEW COPIES AVAILABLE UPON REQUEST*
About the Authors: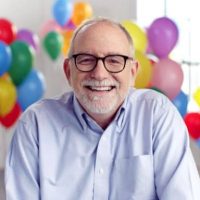 BOB GOFF is the author of the New York Times bestselling "Love Does" and "Everybody, Always" as well as the bestselling "Love Does for Kids." He is the Honorary Consul to the Republic of Uganda, an attorney, and the founder of Love Does-a nonprofit human rights organization operating in Uganda, India, Nepal, Iraq, and Somalia. He's a lover of balloons, cake pops, and helping people pursue their big dreams. Bob's greatest ambitions in life are to love others, do stuff, and, most importantly, to hold hands with his wife, Sweet Maria Goff, and spend time with theiramazing kids. For more, check out BobGoff.com and LoveDoes.org.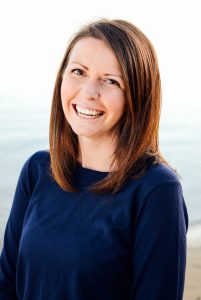 LINDSEY GOFF VIDUCICH loves kids. She began her teaching career at a therapeutic childcare center in Seattle and went on to teach kindergarten in Nashville; first grade in Salem, Oregon; and both first and second grades in San Diego. Lindsey lives with her husband, Jon, and spends most of her free time creating art and living new stories with her family.
About the Illustrator:  
DIANE LE FEYER is a French illustrator. Even as a child, she always knew that one day she would draw wonderful pictures for kids to enjoy! She also teaches students what she knows about illustration at Emile Cohl School. She's published in France, the US, the UK, Australia, Italy, and many more countries, and she's the illustrator of a French hit children's comic, which has sold more than a million copies. Diane is very busy with her life as a teacher, artist, mother, Star Wars enthusiast, and bad cook. She has two darling children, a loving husband, and three goldfish.
About Tommy Nelson:  
Tommy Nelson® is the children's division of Thomas Nelson. As a leading provider of Christian content, Tommy Nelson publishes a wide variety of high-quality, enjoyable products that are consistent with the teachings found in the Bible. Tommy Nelson's award-winning products are designed to expand children's imaginations and nurture their faith while inspiring them to develop a personal relationship with Jesus. For more information, visit www.tommynelson.com.
Media contact: Natividad Lewis, Publicist, 931.698.9620 natividad.lewis@harpercollins.com