Kregel Author Kenneth Osbeck Passes Away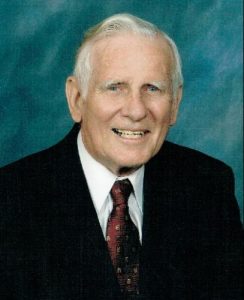 GRAND RAPIDS, MI – Kenneth Osbeck, age 92, author of 101 Hymn Stories, Amazing Grace, and many other books, passed away peacefully last week. He taught music and fine arts on faculty at Cornerstone University and Grand Rapids School of Bible and Music. He also directed music for Children's Bible Hour, Youth for Christ, Radio Bible Class, and Diadem Records.
Kenneth Osbeck was well-known for his sixteen books related to hymn stories and music ministry. Of the titles published by Kregel, there are currently more than one million copies in print.
Kregel publisher Dennis Hillman notes: "In my twenty-five years of working with Ken Osbeck on numerous books, two things stand out, neither of which have to do directly with hymns or hymn stories, for which Ken was most well-known. The first was Ken's deep kindness and concern for others. A conversation with Ken almost never ended without a personal inquiry about my work or about my family. With Ken, it was something real, not a simple formality. And he came with a reminder that he regularly prayed for me and my family. Second, Ken loved God. He worshipped because he loved the Lord. Hymns were an important means to express that love, and he wanted other believers to learn to worship with a sense of awe and anticipation. We will miss him greatly."