John M. Perkins completes his legacy message in his final book
Count It All Joy: The Ridiculous Paradox of Suffering Releases September 2021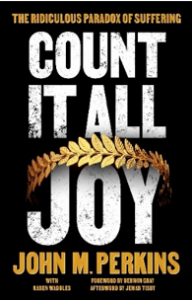 Chicago, IL, March 11, 2021: Dr. John M. Perkins is one of the leading evangelical voices to come out of the American civil rights movement, and is an author and international speaker on issues of reconciliation, leadership, and community development. Moody Publishers is privileged to publish Count It All Joy (September 2021), Dr. Perkins' legacy message on the profound joy that comes from deep suffering.
"It has been an honor of a lifetime to walk with Dr. Perkins as he talked candidly about the panoply of suffering that has been his almost since birth. Most people think of the horrific beating he suffered at the hands of the sheriff in Brandon, MS. But with the death of his mother when he was seven-months-old, the murder of his sister when he was thirteen, the murder of his brother at the hands of a Sheriff's deputy when he was sixteen, the death of two of his sons, repeated bouts with cancer, coming to the brink of suicide, the illness of his beloved wife, and so much more – he is a worthy guide through suffering's valley. And somehow — by the end of the journey — he has helped your eyes to shift heavenward. And there it is….Joy!" says Karen Waddles, Contributing Writer at Moody Publishers.
In Count It All Joy Dr. Perkins shares more intimately than ever about his own personal sufferings. He sees endurance in suffering as a virtue that makes people more like Christ and that ultimately produces uncommon joy in the heart of the sufferer who trusts in Him. Dr. Perkins helps people see that suffering is good, and is sometimes God's way of getting our attention and preparing us for His purposes.
In many ways Dr. Perkins' response to suffering at the hands of a white sheriff in the Brandon, Mississippi jail became the platform that God used to put him in front of US Presidents, international leaders, and church leaders. God alone is able to take that which the enemy means for evil and transform it into a powerful witness for His glory.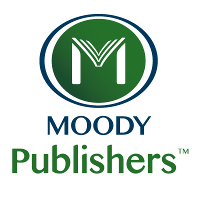 "Count It All Joy completes Dr. Perkins' three book "manifesto" as he likes to call them with Moody Publishers. Beyond being the last trade book he intends to publish, it's also a work conceived in suffering as he battled cancer in his 90th year along with other formidable challenges he is facing," says Duane Sherman, Acquisitions Editor at Moody Publishers."Working with Dr. Perkins has shown us deep joy can be found right alongside deep suffering as we learn to more fully rest in our Savior's care."
CONTACT:
Kathryn Eastham, Kathryn.eastham@moody.edu  312-329-2140