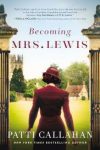 New York Times bestselling author Patti Callahan discusses an improbable love story on podcast
Patti Callahan recently joined the Jesus Calling podcast to share the story of the unlikely friendship turned true love between Joy Davidman and C. S. Lewis, that tests the bounds of faith and radically alters both of their lives. Callahan's book "Becoming Mrs. Lewis" is available from Thomas Nelson.
More…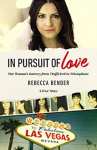 Human trafficking survivor Rebecca Bender joins Jesus Calling podcast
Survivor and author, Rebecca Bender joins Jesus Calling Podcast to share the life-changing experience being forced into sex trafficking for nearly six years; and how, during that time, she felt God pursuing her and slowly building the courage that would eventually allow her to escape her captor. Bender's book "In Pursuit of Love: One Woman's Journey from Trafficked to Triumphant" is coming from Zondervan.
More…