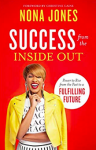 Head of faith-based partnerships at Facebook joins Jesus Calling Podcast
Author and head of Facebook's faith-based partnerships Nona Jones joined the Jesus Calling Podcast to share how she overcame years of abuse and trauma and learned that she's more than what happened to her. Nona found purpose in her pain and has used her story to help others, proving that when you act out of faith, God will move mountains for you. Jones' book "Success from the Inside Out: Power to Rise from the Past to a Fulfilling Future" is available from Zondervan.
More…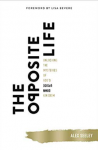 Pastor Alex Seeley on podcast: Unlocking the mysteries of God's upside-down kingdom
Pastor Alex Seeley joined the Jesus Calling podcast to share how difficult it was to uproot her life to follow God's calling, only to discover that the church in America didn't seem to have a place for her. She shares how she created The Belonging Company as a place to experience God's presence and how she is challenging the notion of a religious experience. Seeley's book "The Opposite Life: Unlocking the Mysteries of God's Upside-Down Kingdom" is available from Thomas Nelson.
More…