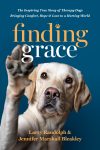 "Finding Grace" authors Larry Randolph and Jennifer Bleakley on Jesus Calling Podcast
Founder of Canines for Christ Larry Randolph and author Jennifer Bleakley recently joined the Jesus Calling Podcast to share how they found ways to connect with their faith through their animal friends. Their book, "Finding Grace," is available from Tyndale.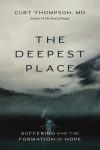 Psychiatrist and author Curt Thompson to appear on Jesus Calling Podcast on Aug. 31
Psychiatrist Curt Thompson recently joined The Jesus Calling Podcast to discuss what it's like when we walk with someone through their pain and how it makes us grow in spiritual thought and understanding. Thompson's book, "The Deepest Place," is available from Zondervan.