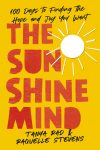 KIIS FM On Air host Tanya Rad on Jesus Calling Podcast
Tanya Rad is the host of KIIS FM's On Air with Ryan Seacrest. She recently joined the Jesus Calling Podcast to share about the crippling anxiety she experienced over fear of the future, and how putting her trust in God allowed her to find peace in the midst of the unknown. Rad's book, "The Sunshine Mind, "is available from Zondervan.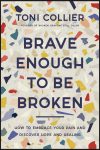 Author and non-profit founder Toni Collier on Jesus Calling Podcast
Toni Collier, founder of the non-profit Broken Crayons Still Color, will join the Jesus Calling Podcast on Feb. 9 to share about the trauma she faced during her growing up years, how she tried to escape that darkness by pursuing new situations, and how God restored her relationships and gave her a way forward—showing her that her hardships would be stepping stones to her new purpose. Collier's book, "Brave Enough To Be Broken," is available from Thomas Nelson.