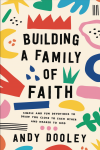 Zondervan author Andy Dooley on Jesus Calling Podcast
Andy Dooley recently joined The Jesus Calling Podcast to share how he found a way to connect his seemingly disparate gifts of athleticism and artistry to share his brand of hope and faith with the world. By allowing God to shape his life and embracing his differences, Andy found his purpose in teaching fitness to others through videos online and is beginning a newer journey of leading his family through a faith-filled life. Dooley's book, "Building A Family of Faith," is available from Zondervan.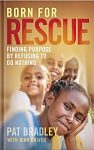 iDisciple author Pat Bradley on Jesus Calling Podcast
Pat Bradley will join The Jesus Calling Podcast on December 8 to share how he worked for Crisis Aid International ministry for years, helping people all over the world. But it wasn't until he felt the unexplainable tug toward helping people in a place no one else wanted to go that he had to trust where his heart was leading him. Bradley's book, "Born for Rescue," is available from iDisciple Publishing.