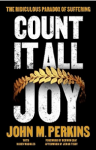 Dr. John M. Perkins on Jesus Calling Podcast on June 16: Love over Hate
Dr. John M. Perkins, counselor to six presidents, community development leader, and civil rights legend recently joined The Jesus Calling Podcast to share how he grew up in Mississippi and was born during the height of Jim Crow and the Great Depression. The loss of his mother due to malnutrition and his brother, who was killed by police after his return from World War II, shaped Perkins' life and ultimately inspired him to pursue civil rights issues, particularly around racial violence in the U.S. Today, at ninety-two years old, Dr. Perkins continues his work by shedding light on injustices and drawing Christians into the work of social justice and civil rights. Perkins' book, "Count It All Joy," is available from Moody Publishers.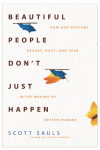 Author Scott Sauls on Jesus Calling Podcast: Speaking light into darkness
Scott Sauls is the senior pastor of Christ Presbyterian Church in Nashville, TN, and he recently joined The Jesus Calling Podcast to share lessons from Paul the Apostle and how to find true contentment, no matter your circumstances. Sauls' book, "Beautiful People Don't Just Happen," is available from Zondervan.