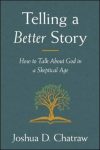 Bible Gateway interviews Joshua Chatraw, author of "Telling a Better Story"
Why is it that people don't just believe Christianity is false; they assume it isn't good? How can followers of Jesus effectively communicate the biblical story of his grace and redemption in today's skeptical, divisive, and technologically saturated world? How should Christians be respectful of unbelievers, all the while remaining focused on Jesus? Bible Gateway interviewed Joshua Chatraw (@joshchatraw) about his book, "Telling a Better Story: How to Talk About God in a Skeptical Age" (Zondervan, 2020).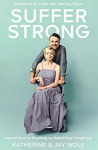 Advocates Katherine and Jay Wolf on living in faith when faced with the unimaginable
Jay and Katherine Wolf faced the unimaginable when Katherine suffered a brain stem stroke that turned their world upside own. They recently joined the Jesus Calling Podcast to share how we can suffer strong and respond to crisis in faith. The Wolfs' book "Suffer Strong: How to Survive Anything by Redefining Everything" is available from Zondervan.
More…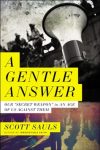 Pastor Scott Sauls on Jesus Calling Podcast, author of "A Gentle Answer"
Author Scott Sauls recently joined the Jesus Calling Podcast to dive into Jesus' posture toward uplifting rather than condemning others in an effort to heal our hurting world; approaching others with compassion and gentleness. Saul's book "A Gentle Answer: Our 'Secret Weapon' in An Age of Us Against Them" is available from Thomas Nelson.
More…