Jesus Calling brand celebrates major sales milestone and announces new book release, "Jesus Listens: Daily Devotional Prayers of Peace, Joy, and Hope"
Jesus Calling devotional reaches 35 million units sold, and Jesus Listens debuts Oct. 5

NASHVILLE, Tenn. (June 15, 2021) – Today, Thomas Nelson announced that its Jesus Calling brand line has surpassed 35 million units sold. Adding to the popular line of life-changing devotionals, Thomas Nelson will once again be working with best-selling author and creator of Jesus Calling, Sarah Young, to release the next title Jesus Listens: Daily Devotional Prayers of Peace, Joy, and Hope on October 5, 2021.
Jesus Listens will offer readers a prayer for each day of the year, enriching their faith life with scripture at the end of each devotion to deepen their relationship with God. By praying through this daily devotional prayer book, readers will experience how God uses our prayers not only to change circumstances, but to change us.
"The devotional prayers in Jesus Listens are designed to draw readers into deeper, richer communication with God," Young said. "My hope is that readers will not only read these devotions but make them their own. The prayers in Jesus Listens are meant to be a starting point for other prayers—helping readers bring all their concerns to Jesus and enjoy spending time with Him."
In Jesus Listens, Young draws on that closeness with God to offer honest prayers for readers who
have been praying for years but long for renewed biblical insights
are looking for a  short devoted prayer time to provide support throughout the day
want to pray God's promises straight from Scripture
are going through difficult times
are new to faith and not sure how to begin in prayer
have found spiritual rest in Jesus Calling and Jesus Always
are eager to start a meaningful new spiritual discipline
Since it was first published in 2004, Jesus Calling remains one of the most successful devotionals of all time and has expanded to include children's devotionals, Bible storybooks, journals, seasonal books, and the ECPA 2018 Book of the Year, Jesus Always.
"It is remarkable to see how Jesus Calling has made an impact on so many lives," said Laura Minchew, senior vice president, Children's and Gift Group publisher for HarperCollins Christian Publishing. "This brand, that started as a single devotional, has expanded its reach into people's hearts through a podcast, magazine and television program. We are so thankful for Sarah and her amazing faith that she so freely shares that has impacted millions of lives. She is changing God's Kingdom."
"I give God the glory for helping us reach this amazing milestone," said Young. "I want to thank all the talented people at Thomas Nelson who work so diligently and effectively with the Jesus Calling books. Also, I'm grateful for the many wonderful faith stories that readers continue to share with us."
Jesus Listens: Daily Devotional Prayers of Peace, Joy, and Hope (ISBN# 9781400215584) releases on October 5, 2021 and now is available for pre-order everywhere books are sold. More information about the Jesus Calling brand can be found at www.jesuscalling.com.
About Sarah Young: Sarah Young's devotional writings are personal reflections from her daily quiet time of Bible reading, praying, and writing in prayer journals. With sales of more than 35 million books worldwide, Jesus Calling has appeared on all major bestseller lists. Sarah's writings include Jesus Calling®, Jesus Today®, Jesus Always, Jesus Lives™, Dear Jesus, Jesus Calling® for Little Ones, Jesus Calling® Bible Storybook, Jesus Calling®: 365 Devotions for Kids, and Peace in His Presence-each encouraging readers in their journey toward intimacy with Christ. Sarah and her husband were missionaries in Japan and Australia for many years. They currently live in the United States.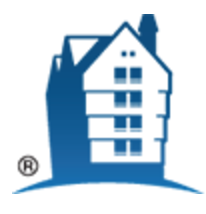 About Thomas Nelson: Thomas Nelson is a world leading publisher and provider of Christian content and has been providing readers with quality inspirational product for more than 200 years. As part of HarperCollins Christian Publishing, Inc., the publishing group provides multiple formats of award-winning Bibles, books, gift books, cookbooks, curriculum and digital content, with distribution of its products in more than 100 countries. Thomas Nelson, is headquartered in Nashville, TN. For additional information visit www.thomasnelson.com.
Contact: Natividad Lewis, Publicity Manager, 931.698.9620 Natividad.lewis@harpercollins.com