J.D. Greear releases new book on prayer as a delight, not a duty
CHARLOTTE, NC – The Good Book Company is excited to announce the launch of a new book about prayer, written by J.D. Greear.  Entitled Just Ask: The Joy of Confident, Bold, Patient, Relentless, Shameless, Dependent, Grateful, Powerful, Expectant Prayer, this book aims to help Christians discover that praying is a delight, not a duty (The Good Book Company, August 2021).
The number of adjectives in the subtitle reflects the way J.D. uniquely highlights the freedom Christians have to be real and honest, excited and humble as they approach God in prayer. We are invited to pray both patiently and expectantly, with dependence on God and with boldness. These concepts are brought out vividly as Greear walks readers through common questions and misconceptions about prayer in his characteristic clear, honest, and witty manner before walking readers through the Lord's Prayer and then giving specific and practical tips for a real, realistic, and exciting prayer life.
Greear explains, "In Just Ask, I am trying to present a vision of prayer—and of God—that is deep in theology but practical enough for a middle schooler. The older I get in ministry, the more I realize that perhaps the most effective thing I can do for the church is mobilize it to pray. As Andrew Murray said, 'The one who mobilizes the church to pray will do more for the Great Commission than any other.'"
In the Foreword, Paul Miller, author of the bestselling The Praying Life, says of Just Ask, "Greear tackles and answers some of the hard questions about prayer, but he doesn't get stuck in a morass. He channels the simplicity of Jesus telling his disciples to become like little children."
That reflects J.D. own prayer for his book on prayer: "I pray that through this book, in part, what was said of Enosh's generation would be said of ours, 'And in that day people began to call on the name of the Lord.'"
For media inquiries and access to promotional assets, contact: publicity@thegoodbook.com.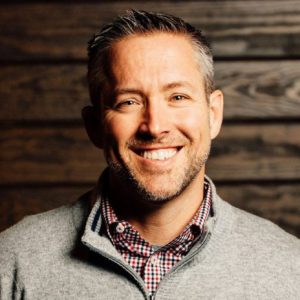 ABOUT THE AUTHOR
J.D. Greear is the pastor at The Summit Church and was the 62nd president of the Southern Baptist Convention. He is married to Veronica and they have four children. J.D. is the author of several books including Gospel, Above All, and Searching for Christmas.
ABOUT THE GOOD BOOK COMPANY
Founded in 1991, The Good Book Company (TGBC) is an international Christian publisher. Their Bible studies, books, devotionals, videos, tracts, evangelistic courses, and training materials are used throughout the English-speaking world, and in translation in over 35 languages worldwide. Everyone at TGBC is passionate about the Lord Jesus, His word, His church, and His gospel of grace. They create and publish biblical, relevant, and accessible resources that will encourage Christians to keep going, keep growing, and keep sharing their faith.