IVP receives three 2020 Gospel Coalition Book Awards
WESTMONT, IL—The Gospel Coalition has announced that three IVP titles were recipients of 2020 TGC Book Awards. The winning books include Exodus Old and New, Companions in Suffering and Analog Church. Two additional IVP books—Reading While Black and The Beautiful Community–were named Honorable Mention titles.
TGC editor Ivan Mesa wrote, "For some, with increased pressures at home and at work and perhaps even facing sickness and the death of others, [reading] seems fanciful. For others, reading has been a lifeline. Wherever you fall on the spectrum, at the end of 2020 it's good to take stock of the year's Christian titles and select the most helpful, edifying, and truth-filled books."
TGC editors and contributors selected this year's best titles based on the following criteria:
offers gospel-centered argument and application;
includes faithful and foundational use of Scripture, both Old Testament and New Testament;
fosters spiritual discernment of contemporary trials and trends; and
encourages efforts to unite and renew the church.
Exodus Old and New: A Biblical Theology of Redemption by L. Michael Morales was the title that best fit these criteria in the Academic Theology category of the TGC Book Awards. "In this extraordinary book, Morales examines the redemptive-historical theme of exodus, a pattern with deep theological roots in Scripture that finds its apex in the resurrection of Jesus," the judges wrote. "This volume is a pleasure to read. Every sentence is a victory, every paragraph a triumph, as Morales not only imparts theology but also inspires worship of the God who delivers his people." Exodus Old and New is a volume in the Essential Studies in Biblical Theology series.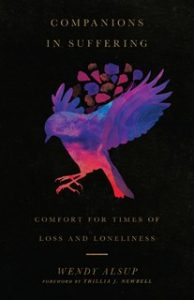 Companions in Suffering: Comfort for Times of Loss and Loneliness by Wendy Alsup received the 2020 TGC Book Award in the Christian Living category. The judges wrote: "This book is perfectly timed to help suffering Christians love one another well. The past year unexpectedly plunged many of us into isolation and compounded our preexisting trials, but Alsup provides a beautiful picture of how to suffer in community, how to serve fellow sufferers, and how God meets us through the body of Christ. Vulnerably disclosing her own hard experiences, she not only sympathizes with our common experience of human suffering but also points us to authentic faith in Christ amid trouble. In the pages of this accessible book, Alsup draws on psychological best practices while grounding her counsel in a rich exploration of Scripture and an emphasis on the importance of the local church. It would be a beautiful book for any season, but 2020 has made it essential reading."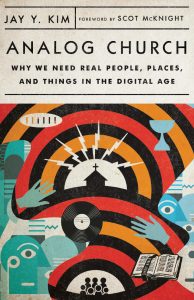 Jay Kim received the TGC First-Time Author Award for his book Analog Church: Why We Need Real People, Places, and Things in the Digital Age. "You might think the pandemic has rendered Jay Kim's debut work obsolete," the judges wrote. "What good is a book extolling the virtues of face-to-face life in the church when our faces spread sickness and death? On the contrary, nothing could better show 'why we need real people, places, and things in the digital age.' Many church leaders may wonder if they should embrace our digital future by moving more and more community online, even when 'normal' returns. This Bay Area pastor's timely work will help them understand why this move will not make the body of Christ healthier. We need each other, face to face, as soon as possible. Read and ponder this book proleptically—you can't put it into practice now, but you'll need it to convince church members to opt back in and renew the habits of body life we lost in 2020."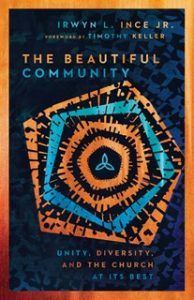 Irwyn Ince was also recognized in the First-Time Author category. His book, The Beautiful Community: Unity, Diversity, and the Church at Its Best, was listed as an Honorable Mention title. Jarvis J. Williams, associate professor of New Testament interpretation at Southern Baptist Theological Seminary, commented, "Dr. Ince provides all Christians in the American context, and the churches in which they serve, an accessible and clear biblical and theological vision to help them work toward the unification of all things and all people in Christ. The book is grounded in a succinct and accessible biblical, theological, and historical vision for the 'beautiful community' and written with the prose of a concerned pastor who longs to see the people of God reach their redemptive potential in matters related to ethnic unity and racial conciliation."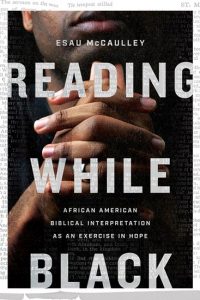 Reading While Black: African American Biblical Interpretation as an Exercise in Hope by Esau McCaulley was an Honorable Mention title in the Popular Theology category. Reading While Black is a personal and scholarly testament to the power and hope of Black biblical interpretation. At a time in which some within the African American community are questioning the place of the Christian faith in the struggle for justice, New Testament scholar McCaulley argues that reading Scripture from the perspective of Black church tradition is invaluable for connecting with a rich faith history and addressing the urgent issues of our times. N.T. Wright, professor of New Testament at the University of St Andrews, said, "Esau McCaulley's voice is one we urgently need to hear. This book is prophetic, biblical, measured, wise, friendly, and well-reasoned—and thus all the more hard-hitting."
For a complete list of IVP award winners visit ivpress.com/award-winners.