IVP announces Art Director
and Academic Marketing Manager
WESTMONT, IL—InterVarsity Press is pleased to announce the appointments of David Fassett to art director and Jeff Gissing to academic marketing manager.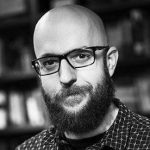 Fassett joined IVP as a marketing designer in 2009, and was promoted to senior graphic designer in 2014. During his time at IVP he has worked closely with Cindy Kiple, who retired in May after fifteen years as art director. Fassett designed several award-winning book covers, including Death Before the Falland The Radical Pursuit of Rest. He also redesigned IVP's marketing catalogs and contributed to the design of IVP's new website.
IVP publisher Jeff Crosby said, "We look forward to the versatile design capabilities and technological know-how that David will bring to IVP as art director." Fassett moved into his new role on May 1.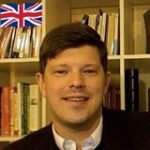 Gissing will begin his work as academic marketing manager on June 12. He previously served as the pastor for discipleship atFirst Presbyterian Church of Bethlehem in Pennsylvania. Gissing was also on campus staff for nearly a decade with InterVarsity Christian Fellowship in the Graduate and Faculty Ministries department. He has a BA in philosophy and religion from Samford University, an MDiv from Westminster Theological Seminary, and is also working on his master of theology at Westminster.
"We are delighted that Jeff Gissing will be joining our team in the role of academic marketing manager," said Helen Lee, IVP's director of marketing. "He spoke our language from the start with his love for and knowledge of our academic line, and we also appreciated his deep understanding of InterVarsity Christian Fellowship through his years of service on the Graduate and Faculty Ministries team. We have no doubt he will contribute a great deal to the furtherance of our academic line in the years to come."
Gissing said, "IVP books have had a significant impact on my own intellectual and spiritual development, and so the prospect of joining the press brings me great joy!"
Founded in 1947 as an extension of InterVarsity Christian Fellowship/USA, InterVarsity Press serves those in the university, the church and the world by publishing thoughtful Christian books that equip and encourage people to follow Jesus as Savior and Lord in all of life.  For more information, visit ivpress.com.
Media Contact:  Krista Clayton, 630.734.4013   kclayton@ivpress.com