Iron Stream Media team mourns the loss of author
Jennifer Kennedy Dean
Celebrates the Legacy of Prayer She Leaves Behind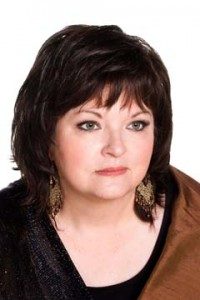 (BIRMINGHAM, Ala.) June 20, 2019—Iron Stream Media is saddened to announce the loss of author Jennifer Kennedy Dean, a flagship author for the New Hope® Publishers imprint. Dean, who was with New Hope Publishers for more than fifteen years, was the author of more than twenty-five titles, which included her best-selling Bible study Live a Praying Life®. A memorial service is planned for June 29 in Dean's hometown of Marion, Kentucky, with a second memorial service to follow in July in Kansas City.
Ramona Richards, associate publisher of Iron Stream Media, remembers her. "Jennifer had a true heart for God, and working with her was a privilege. One of her greatest gifts was her ability to take difficult concepts and paint a picture with her words that allowed everyone to grasp the essence. She wanted everyone to have a deep and personal relationship with the Lord."
"Jennifer Kennedy Dean was more than just an author to our team," wrote John Herring, CEO of Iron Stream Media. "We considered her our friend and our sister in Christ. While we mourn our earthly loss of her presence, we celebrate knowing where she is and knowing she left a legacy of prayer behind."
Andrea Mullins, retired publisher of New Hope Publishers, stated, "As Jennifer's publisher and friend, I was challenged both theologically and spiritually as we worked together to challenge believers to a deeper prayer life. She not only cared about her readers, but she invested in other authors and had a desire to see Christian authors excel in whatever way God was leading. Her voice will be heard through her timeless books, but as a person and friend she will be missed deeply."
Dean's impact on the Christian publishing industry and on the hearts of her readers is evident through her long-tenured writing career and ministry. Dean was the executive director of the Praying Life Foundation and a respected author and speaker. Her numerous books, studies, and magazine articles specialized in prayer and spiritual formation, and her work Live a Praying Life®has been called a flagship work on prayer. Some of her other works include Prized, SEEK, Heart's Cry, Clothed with Power, Set Apart, Power in the Blood of Christ, Power in the Name of Jesus, Altar'd, and Conversations with the Most High, among others.
Widely recognized as an unusually gifted communicator, Dean spoke all over the world, calling God's people to discover the difference between a prayer life and a praying life. She served on numerous boards and committees for ministries focused on prayer and spiritual awakening. She will always be remembered as a respected voice in the area of prayer.
Media Contact:  Ramona Richards  205.216.3427  Ramona.Richards@ironstreammedia.com