Irene Hannon wins Booksellers Best Award
Ada, Mich. (August 15, 2017)—Greater Detroit Romance Writers of America (GDRWA) recently announced the winners of their 2017 Booksellers Best Awards. Thin Ice by Irene Hannon won in the Inspirational Romance category. GDRWA is a local chapter of Romance Writers of America, and is dedicated to promoting the romance genre as well as supporting authors and aspiring novelists. For the complete list of winners, please click here.
Thin Ice by Irene Hannon
(Revell; ISBN 9780800724535; ebook ISBN 9781493401697; $14.99)
Bestselling author Irene Hannon pulls out all the stops in this high-stakes thriller that races to a bone-chilling finish. After losing her parents and her sister, Christy Reed has been mired in grief. Now, life is finally starting to feel normal again—until an envelope addressed in her sister's handwriting arrives in the mail. And the note inside claims she is still alive. FBI Special Agent Lance McGregor is assigned to reopen the case, but he's coming up with more questions than answers. Is Christy a pawn in a twisted cat-and-mouse game—or the target of a sinister plot? As Lance digs deeper, one thing becomes clear: someone in the shadows has a deadly agenda.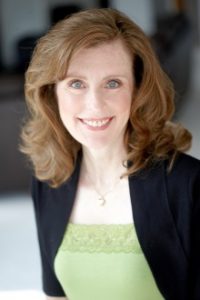 Irene Hannon is the bestselling and award-winning author of more than fifty novels, including Buried Secrets, Tangled Webs, and Dangerous Illusions, as well as the Heroes of Quantico,Guardians of Justice, and Private Justice series. Her books have been honored with three RITA Awards from Romance Writers of America, and she is a member of that organization's elite Hall of Fame. Her many other awards include a National Readers' Choice Award, a Daphne du Maurier Award, a Retailers' Choice Award, two Carol Awards, and two Reviewers' Choice Awards from RT Book Reviews magazine, which also honored her with a Career Achievement award for her entire body of work. In addition, she is a two-time Christy Award finalist.
Revell, a division of Baker Publishing Group, offers practical books that bring the Christian faith to everyday life. Whether through fiction, Christian living, self-help, marriage, family, or youth books, each Revell publication reflects relevance, integrity, and excellence.
Baker Publishing Group publishes high-quality writings that represent historic Christianity and serve the diverse interests and concerns of evangelical readers.
Contact: Lynnae Lubbers
(616)676-9185 x193  llubbers@bakerpublishinggroup.com