InterVarsity Press Names New Associate Editor for IVP Books
Krista Clayton | 630.734.4013 | kclayton@ivpress.com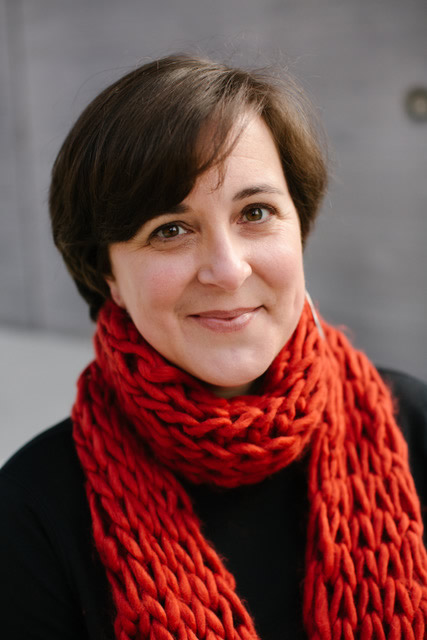 WESTMONT, IL—InterVarsity Press is pleased to announce Anna Moseley Gissing as the new associate editor for IVP Books.
Gissing is no stranger to the work of InterVarsity Christian Fellowship (IVCF). She most recently served as the associate director of Women in the Academy and Professions (WAP), a division of InterVarsity's Graduate and Faculty Ministries. Gissing was also the editor of The Well, a website designed to support women in graduate and professional schools and on faculty.
Gissing said, "I've long admired the work of IVP and enjoyed many thoughtful books over the years. I'm thrilled to be joining this part of the InterVarsity family."
Gissing's first experience with IVCF was as a volunteer at UNC-Chapel and Duke University in 2005 and 2006. She was also a staff member with the IVCF graduate and faculty ministry at Wake Forest University in Winston-Salem, North Carolina, from 2006-2011.
"I am so pleased to have Anna Gissing coming onboard with us," said Cindy Bunch, IVP's associate publisher, editorial. "Her background working with InterVarsity on campus and with The Well blog is an ideal fit for InterVarsity Press's publishing needs. Anna is articulate and reads widely across genres and disciplines. We look forward to her contributions to our editorial team."
With degrees in political science, French, theological studies, and New Testament, Gissing is a learner at heart. A member of the Redbud Writers Guild, Anna loves speaking and writing, and her work has been published in Not Alone and Let Us Keep The Feast. She is married to Jeff, a Presbyterian pastor, and they have two children.
"I join Cindy and our editorial team in welcoming Anna to InterVarsity Press," said IVP publisher Jeff Crosby. "She's a gifted writer, editor, and communicator with strong networks with current and prospective writers we will be pleased to publish."
Founded in 1947 as an extension of InterVarsity Christian Fellowship/USA, InterVarsity Press serves those in the university, the church and the world by publishing thoughtful Christian books that equip and encourage people to follow Jesus as Savior and Lord in all of life. For more information, visit ivpress.com.