International crisis experts and journalists to speak at Crisis Publishing Initiative Conference
(Colorado Springs, CO)—A growing list of internationally known crisis experts, analysts, and journalists will speak at the Crisis Publishing Initiative conference organized by Magazine Training International (MTI) in partnership with the Evangelical Press Association, June 26-29, 2022
Some 100 Christian journalists, publishers, and authorities on crisis from around the world are expected to attend the second Crisis Publishing Initiative (CPI) conference in Mundelein, Illinois, a suburb of Chicago. The first CPI conference was held in Hungary in 2017, drawing some 70 participants from more than 20 countries.
At the conference in Chicago, Christian leaders with in-depth knowledge will provide accurate, up-to-date information on a variety of crisis affecting the world today, including worldwide refugee movements, religious persecution, human trafficking, the global orphan crisis, terrorism, and violence against women and girls.
Journalists from the U.S., Jordan, Turkey, Pakistan, India, the U.K,, and Ukraine will discuss how to report on Christian minority countries, publishing in an Islamic context, covering war from both the inside and outside, reporting on hostage situations, staying safe in a dangerous environment, reporting on the Middle East, dealing with disinformation, discerning truth when viewpoints collide, creating a context for communicating complex stories, dealing with humanitarian organizations in crisis, and much more.
Speakers include Dr. Miriam Adeney, professor at Seattle Pacific University; Kent Annan, director of Humanitarian and Disaster Leadership; Asif Aqeel, Pakistani newspaper journalist and correspondent for World Watch Monitor; Jamie Aten, founder of Humanitarian Disaster Institute; Joseph Benjamin, publisher of Gujarati Christians in India; Julia Bicknell, co-founder of World Watch Monitor in the U.K.; Jayson Casper, journalist in Lebanon; Dr. Anita Deyneka, missionary and director emeritus of the board of Mission Eurasia; Sarah Gesiriech, principal of 127 Global Strategies; Sonnie Gitonga, founder and director of Scars to Stars Foundation in Kenya; Palmer Holt, founder and CEO of InChrist Communications; Bob Klamser, executive director of Crisis Consulting International; Dr. Sandra Morgan, director of Vanguard University's Global Center for Women and Justice; Heather Pubols, founder of le Motif; Gökhan Talas, founder of Miras Publishing Ministries in Turkey; Jeremy Weber, director of CT Global; and (name temporarily withheld) videographer in Kiev, Ukraine.
The Crisis Publishing Initiative Conference is for Christians in publishing who face the challenge of reporting on catastrophic events and wish to gain the knowledge, skills, and resources that will enable them to research, report, and publish responsibly in crisis situations.  More information is available on the event website or our website and Facebook.
About Magazine Training International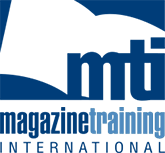 The mission of Magazine Training International is to encourage, strengthen, and provide resources to Christian magazines as they seek to build the church and reach their societies for Christ. Over the last 33 years, MTI offered 70 conferences, courses, and seminars in East/Central Europe, Asia, Africa, and North America. In addition to courses and conferences, MTI provides online courses and workshops, free e-books, training videos, course manuals in a dozen languages, and other print digital, audio, and audio-visual materials in resource center on MTI's website.
Media Contact: Sharon Mumper, President, (719) 598-9743, semumper@magazinetraining.com