International bestselling novel "Redeeming Love" soon to be a major motion picture with movie tie-in edition
REDEEMING LOVE (MOVIE TIE-IN) by Francine Rivers
A Multnomah Trade Paperback; On Sale 11/23/21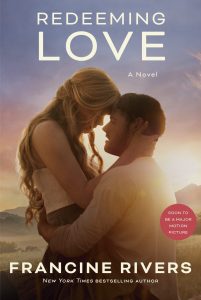 REDEEMING LOVE by New York Times bestselling author Francine Rivers has captured the hearts of millions of readers since it first released 30 years ago. With its unforgettable romance and powerful message, it has earned its place as a timeless classic.
Director D.J. Caruso ("xXx: Return Of Xander Cage,") brings this captivating story to the big screen January 21, 2022, starring Abigail Cowen ("Fate: The Winx Saga," "Sabrina"), Tom Lewis ("Gentleman Jack"), Logan Marshall Green ("Upgrade," "Spider-Man: Homecoming," "Prometheus"), Famke Janssen ("X-Men," "Taken"), Nina Dobrev ("xXx: Return Of Xander Cage," "Vampire Diaries") and Eric Dane ("Euphoria," "Grey's Anatomy," "The Last Ship," "X-Men"). The highly anticipated film was written by Rivers and Caruso and will be distributed by Universal Pictures.
In advance of the major motion picture release, Multnomah is publishing a movie tie-in edition of REDEEMING LOVE (on sale 11/23/21) featuring official movie key art on the cover for dedicated fans and first-time readers alike to engage in the beloved story in a new way.
Inspired by the biblical story of Gomer and Hosea, REDEEMING LOVE is set against the romantic backdrop of the historic California Gold Rush, a time when men sold their souls for a bag of gold and women sold their bodies for a place to sleep. Trafficked into prostitution as a child, Angel expects nothing from men but betrayal. Then she meets Michael Hosea, who obeys God's call to marry Angel and love her unconditionally. Angel's journey through betrayal, hatred, unworthiness, and fear poignantly reveals how the determined love of a faithful man leads her to the One who loves her even more…the God whose unconditional love has the power to redeem the darkest of stories, including hers.
Evidenced by its several years on multiple fiction bestseller lists and its translation into more than 30 languages, REDEEMING LOVE is at once a life-changing story and a literary masterpiece that is sure to capture even more hearts through the screen.
"I am delighted and excited to have the movie tie-in edition of Redeeming Love available within the next few weeks," Rivers says. "The movie is wonderful, but it is impossible to show the intense inner spiritual battle going on within the minds of Angel and Michael. I hope people will read the book before seeing the movie because this isn't just a love story about a man and woman. It is the story of how far God will go to rescue, redeem, heal, and restore one of His precious children. Reading the book before seeing the movie will enrich the experience."
For more information, visit www.waterbrookmultnomah.com.
ABOUT THE AUTHOR: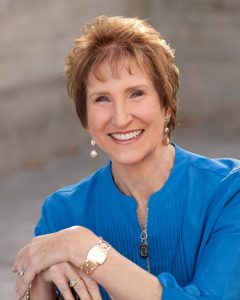 New York Times bestselling author Francine Rivers continues to win both industry acclaim and reader loyalty around the globe. Her numerous bestsellers include Redeeming Love, A Voice in the Wind, and The Masterpiece, and her books have been translated into more than 30 different languages. She's been featured in Christianity Today, Today's Christian Living, CBN.com, and many other outlets. For more information, visit www.FrancineRivers.com.
www.facebook.com/FrancineRivers (209k followers)
www.facebook.com/redeeminglovebook (251k followers)
Redeeming Love (Movie Tie-In)
By Francine Rivers
A Multnomah Trade Paperback | On Sale November 23, 2021
ISBN: 9780593442944
Contact: Chelsea Woodward, Publicist, cwoodward@penguinrandomhouse.com  (719) 268-1915