Harvest House author named U.S. Soccer's Female
Athlete of the Year
World Cup Winning Midfielder Julie Ertz Earns Top Award for Second Time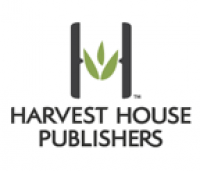 Eugene, Oregon (December 18, 2019)— Harvest House Publishers celebrate author Julie Ertz on being named US Soccer's Female Athlete of the Year for the second time. Ertz is the first player to receive this award while also having won US Soccer Young Female Player of the Year, which she claimed in 2012 after leading the U.S. U-20 team to the World Cup title that year.
"It's been a whirlwind of a year and one that I'm extremely grateful for," Ertz said. "My team lifted me up in so many ways and our experiences on and off the field in 2019 just encapsulate the love I have for the national team."
In her recent book, Chase your Dreams: How Soccer Taught me Strength, Perseverance and Leadership, Ertz inspires kids to lead a life of faith and virtue as she shares her own stories and the lessons she has learned in childhood and now in her respected  playing career.
For more information about Harvest House, visit www.harvesthousepublishers.com.
About Julie Ertz:
Julie Ertz is a two-time World Cup–winning midfielder for the US Women's National Soccer Team. In 2017, she was named the US National Team Player of the Year. Julie and her husband, Zach—a Super Bowl champion tight end for the NFL's Philadelphia Eagles— founded the Ertz Family Foundation, a ministry dedicated to restoring hope and opportunity to needy families at home and abroad.
About the Publisher
Harvest House, a Christian publishing company based in Eugene, Oregon, publishes more than 135 books per year and carries a strong backlist offering more than 1,200 titles. Over 140 million Harvest House books have been sold worldwide through diverse distribution channels, and additional millions have sold in over 75 different languages. For more information, visit www.HarvestHousePublishers.com.