HarperCollins Leadership imprint to launch
New multi-platform publishing program for emerging, established, and executive leaders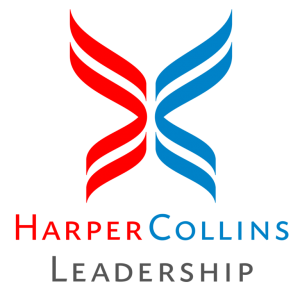 NASHVILLE, Tenn., Oct. 5, 2017 — HarperCollins Leadership (HCL), a new imprint providing integrated, values-based material, will launch on October 10, 2017. The imprint will publish and produce content designed for individuals looking for inspiration, insight, and tools to help activate their inherent leadership potential. In addition to traditional book publishing, HCL will focus on creating materials that can be consumed efficiently and concurrently in a variety of formats. To meet the needs of emerging, established, and executive leaders, each book will be accompanied by a rich set of ancillary content including online learning tools such as video courses, blogs, podcasts, and digital apps.
"We are thrilled about this new opportunity to come alongside emerging leaders, both in businesses and communities, providing a versatile platform to communicate their messages in creative and effective formats," says Brian Hampton, s-v-p and publisher of HCL. "Working with authors who are passionate about empowering their professional communities is exciting, and we are eager to provide essential resources to help cultivate a new generation of leaders with this innovative publishing venture."
"Our goal is to make growth possible by offering leadership development content that is accessible and effective, whether you're driving to the office, sitting at a coffee shop, or picking the kids up from school," says Jeff James, v-p of marketing for HCL. "We believe personal and professional growth shouldn't be limited to traditional avenues or prohibited by a demanding schedule."
HCL will launch with the release of Building a StoryBrand: Clarify Your Message So Customers Will Listen by New York Times bestselling author, Donald Miller, on sale October 10.
"In my experience, I retain and apply what I've learned much better when I'm surrounded by different types of content and tools to help me use new skills each day," says Miller, founder-CEO of the StoryBrand marketing services firm. "HarperCollins Leadership's commitment to deliver integrated content across books, e-courses, podcasts, and web-based tools will help activate the leadership potential inherent in everyone."
Miller's title will be followed by Developing the Leader Within You 2.0 by John C. Maxwell on January 16, 2018, a major update of the book that launched the modern leadership movement. Both books will have related video e-courses offered from the authors and complementary digital tools available on harpercollinsleadership.com upon release date.
HarperCollins Leadership offers integrated, values-based development experiences through books, e-courses, podcasts, and web-based tools to help emerging and established leaders learn and apply the principles in order to activate the leadership potential inherent in every individual. HarperCollins Leadership operates out of Nashville, TN and is a part of HarperCollins, a subsidiary of News Corp (NASDAQ: NWS, NWSA; ASX: NWS, NWSLV). For more information, please visit www.harpercollinsleadership.com.