HarperCollins Christian Publishing's Specialty
Division promotes MacKenzie Howard to associate publisher, Jennifer Gott to editorial director
and hires Holly Halverson as editor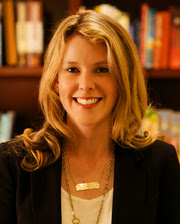 (Nashville, TN) March 30, 2017—HarperCollins Christian Publishing (HCCP) is pleased to announce several editorial updates in its Specialty division. MacKenzie Howard has been promoted to associate publisher of Tommy Nelson children's books and Thomas Nelson gift books, Jennifer Gott has been promoted to editorial director of Specialty Publishing, and Holly Halverson has been hired as an editor for the division.
Since her arrival at Thomas Nelson nearly eleven years ago, MacKenzie Howard worked with bestselling authors including Lysa TerKeurst, Todd and Colton Burpo, and has developed many bestselling board book series.
In addition, Howard has helped manage major gift brands for Thomas Nelson and was responsible for the acquisition of country music artist Josh Turner, Christian singer and songwriter Nichole Nordeman, and founder of Thistle Farms and a 2016 CNN Hero, Becca Stevens. Laura Minchew, senior v-p and publisher of the Specialty Publishing division says, "Mackenzie Howard has proven her expertise in acquisitions both in Tommy Nelson children's books and in gift books. She has great instinct as to what works in publishing and great attention to making her products excellent in every way. I'm so proud of Mackenzie and know she will do a great job as associate publisher for Tommy Nelson and Thomas Nelson gift books."
Jennifer Gott has been promoted to editorial director for the Specialty Publishing area. During her tenure, Gott has assisted in the editing and production of multiple bestselling books, including the Sarah Young brand of products, which has sold more than 20 million copies. Minchew says, "Jen Gott has taken superior initiative to lead the editorial team, streamline the editorial process, and coordinate with all areas of product development. Jen will provide excellent day-to-day management of editorial processes and add great leadership to our outstanding editorial team."
Holly Halverson joins as an editor for the Specialty Publishing division with many years of experience in inspirational publishing, including serving as an editor at both FaithWords and Howard Books, as well as managing her own freelance editorial business.
About HarperCollins Christian Publishing: The world's leading Christian publisher, HarperCollins Christian Publishing Inc., comprises both Thomas Nelson and Zondervan publishing groups in addition to Olive Tree Bible Software.  The Company produces bestselling Bibles, inspirational books, academic resources, curriculum, audio and digital content for the Christian market space.  Also home to BibleGateway.com, the world's largest Christian website, and FaithGateway.com, an online community dedicated to helping people grow in their faith. HarperCollins Christian Publishing is headquartered in Nashville, TN with additional offices in the U.S., Mexico and Brazil.  For more information visit www.HarperCollinsChristian.com.
Media Contact: Casey Harrell
Director, Corporate Communications
tel:    615-902-1109
web: casey.harrell@harpercollins.com