HarperCollins Christian Publishing's Bible Group expands publishing efforts and new initiatives
(Nashville, TN) February 1, 2018—Today HarperCollins Christian Publishing (HCCP) announced a few key promotions within the Thomas Nelson and Zondervan Bible publishing groups that reflect the company's continued focus on the Bible.
John, Kramp, who joined HCCP in September 2014 as senior v-p of Bible Resources, has been named senior v-p and group publisher for Bibles. Additionally, Doug Lockhart who joined the company as senior v-p for Bible marketing and outreach in October 2014 has been named senior v-p for Bible marketing and new initiatives.  Lockhart came to HCCP from Biblica as president and CEO, owners of the New International Version translation of the Bible. Lockhart will continue to work with Kramp to lead Bible marketing, champion innovative strategies, and develop pivotal partnerships across the industry to enhance visibility for the New International Version (NIV), the King James Version (KJV), and the New King James Version (NKJV) translations.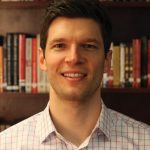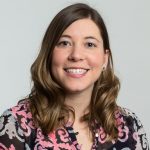 For Zondervan Bibles, Melinda Bouma is being promoted to publisher. During her 10-plus year tenure with Zondervan Bibles, Bouma's innovation, industry knowledge, and leadership have been essential to the success of the Zondervan Bible business. As publisher, she will build on her proven success of award winning product develop, acquisition, and publishing leadership by expanding the publishing portfolio of the NIV, the New American Standard Version (NASB), the Amplified Version (AMP) and other translations.
HCCP also announced the promotion of Daniel Marrs to publisher of Thomas Nelson Bibles. Marrs joined the Thomas Nelson Bible team in November 2015 as senior editor and was named associate publisher for the group in June 2016. With a strong theological background and editorial expertise, Marrs will lead the group as publisher, continuing to oversee acquisitions, author and title development, product ideation, and editorial development to grow the NKJV, KJV, and other translations.
About HarperCollins Christian Publishing:
The world's leading Christian publisher, HarperCollins Christian Publishing Inc., comprising both Thomas Nelson and Zondervan publishing groups and Olive Tree Bible Software. The Company produces bestselling Bibles, inspirational books, academic resources, curriculum, audio and digital content for the Christian market space. Also home to BibleGateway.com, the world's largest Christian website, and FaithGateway.com, an online community dedicated to helping people grow in their faith. HarperCollins Christian Publishing is headquartered in Nashville, TN with additional offices in Grand Rapids, MI, Miami, FL and Spokane, WA. For more information visit www.HarperCollinsChristian.com