HarperCollins Christian Publishing wins four 2021 SEPA Awards, including Book of the Year
(Nashville, TN) May 18, 2021 – The Spanish publishing division at HarperCollins Christian Publishing (HCCP) was recognized and honored with four awards, including Book of the Year, at the 2021 Spanish Evangelical Publishing Association (SEPA) banquet on May 13, 2021.
At the awards banquet, hosted in conjunction with the Spanish Christian Trade Show, Expolit Renueva tu mente (Renew Your Mind) by Miguel Nuñez (Editorial Vida) was named the 2021 SEPA Book of the Year. In addition, the book won Book Cover of the Year in the Art & Design category for the cover designed by Aneudys González. The book was birthed from a worldview and apologetics course that Nuñez taught at the International Baptist Church in Santa Domingo, Dominican Republic. The book teaches the reader that it is possible to change what they think and live what they believe.
In addition to Renueva tu mente, the HCCP winning titles were:
Una vida mejor (A Better Life) written by Christy Muller (Editorial Vida) – Best-selling Book of the Year: Christian Living
Inquebrantables (Unbreakable) written by Daniel Habif (HarperCollins Leadership) – Best-selling Book of the Year: Leadership
Cris Garrido, v-p and publisher for the company's Spanish publishing program commented, "Last year forced us to remove the distractions of 'normal' life and take inventory of our thoughts. Renueva tu mente being recognized as the SEPA Book of the Year shows the important role this book played in people's lives during a tumultuous year," said Cris Garrido, v-p and publisher for HCCP's Spanish publishing program. "Today more than ever we need to renew our thinking, and Nuñez gives the reader the tools and the motivation to do so. It is an honor to publish products that impact lives around the world. SEPA represents the best in Spanish Christian publishing, and we are thrilled for our authors who were recognized on this stage,"
For more information on the 2021 SEPA awards, please visit their website.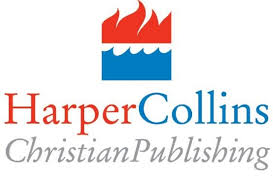 HarperCollins Christian Publishing
The world's leading Christian publisher, HarperCollins Christian Publishing, Inc. comprises the Thomas Nelson, Zondervan and HarperChristian Resources publishing groups and imprint, BibleGateway.com, FaithGateway.com, StudyGateway.com and ChurchSource.com. The Company produces bestselling Bibles, inspirational books, academic resources, curriculum, audio and digital content for the Christian market space. Bible Gateway is the world's largest Christian website with more than 20 million unique visitors each month. HarperCollins Christian Publishing is headquartered in Nashville, Tenn. with additional offices in the U.S. and Mexico. For more information visit www.HarperCollinsChristian.com.
Contact:
Chelsea Taff, Manager, Corporate Communications, 615.902.2137 Chelsea.Taff@harpercollins.com