HarperCollins Christian Publishing promotes Bible marketing leadership
Nashville, Tenn. (April 29, 2021)—HarperCollins Christian Publishing (HCCP) today announced the promotions of Nikki Getman to marketing v-p for the Thomas Nelson Bibles team and Bob Gaudet to marketing v-p for the Zondervan Bibles team.
Getman and Gaudet lead their respective marketing teams and shape the overall strategies for Thomas Nelson and Zondervan Bible products, continuing to build innovative partnerships and discover creative ways to reach consumers.
Getman joined the Thomas Nelson Bibles team four years ago and has over 20 years of marketing experience, with a focus in online consumer engagement strategy. During her time at Thomas Nelson, she has led the marketing strategies for major projects including the NET Bible line, the Comfort Print® initiative, the Abide Bible line, and Catholic Bible Press. Getman earned her Master of Science in integrated marketing communications from Northwestern University.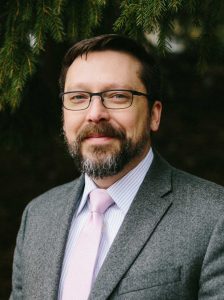 Gaudet has been with Zondervan for five years and has a background in Christian academic sales and marketing. He has played a critical role in the audience-centric strategy for publishing the New Revised Standard Version (NRSV) and New American Standard Bible (NASB) Bible translations. He has also stewarded the successful launch of the NIV Study Bible, Fully Revised Edition. Gaudet earned his Master of Divinity from Virginia Beach Theological Seminary.
"Nikki and Bob have proven themselves over the past few years as not only excellent marketers but also excellent teammates and leaders," said John Kramp, senior v-p, group publisher, Bibles and Spanish. "I look forward to the ways they will lead the Thomas Nelson Bibles and Zondervan Bibles marketing teams to reach people with the Word of God."
About HarperCollins Christian Publishing: The world's leading Christian publisher, HarperCollins Christian Publishing Inc., comprises the Thomas Nelson, Zondervan, and HarperChristian Resources publishing groups, BibleGateway.com, FaithGateway.com and ChurchSource.com.  The Company produces bestselling Bibles, inspirational books, academic resources, curriculum, audio and digital content for the Christian market space.   Bible Gateway is the world's largest Christian website with more than 20 million unique monthly visitors. HarperCollins Christian Publishing is headquartered in Nashville, TN with additional offices in the U.S. and Mexico.  For more information visit www.HarperCollinsChristian.com.
Contact: Casey Harrell, Senior Director, Corporate Communications, 615.902.1109 Casey.Harrell@HarperCollins.com