HarperCollins Christian Publishing names
Amanda Bostic associate publisher of Fiction
NASHVILLE, Tenn. (November 7, 2016) – HarperCollins Christian Publishing announced today the promotion of Amanda Bostic to associate publisher of the Fiction division.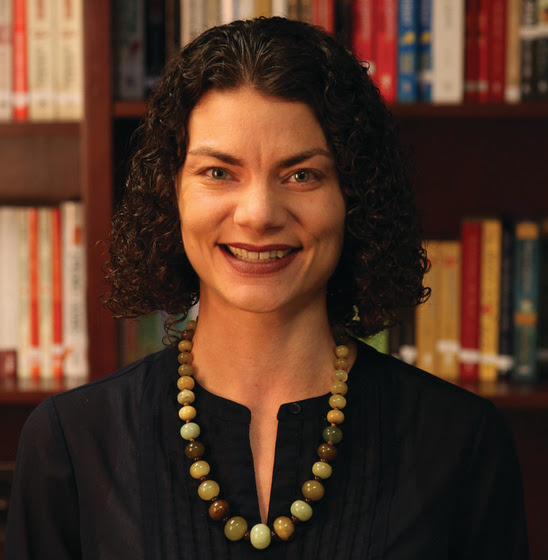 As associate publisher, Bostic is responsible for editorial staff management and development, author management, title and publishing schedule development, sales and marketing relations and financial oversight as well as overseeing the product line by acquisition, creating ancillary products, developing line extensions and managing brands for both Thomas Nelson and Zondervan fiction books.
"Amanda has the unique gift of being equally talented as an editor, a manager and a businessperson. She also has the gift of a maturity, wisdom and self-discipline far beyond her years," said Daisy Blackwell Hutton, vice president and publisher of HarperCollins Christian Publishing's Fiction division. "The role of associate publisher for the Fiction team here at HCCP has been Amanda's stated career goal since she joined this organization more than 12 years ago. I believe that it is time for that dream to come true for her. She has earned it time and time again."
Bostic joined the Thomas Nelson team in 2004, as an associate editor of fiction and has held editorial roles during her tenure, including her most recent role as Editorial Director for the combined Thomas Nelson/Zondervan Fiction team. In addition to overseeing editorial process and strategy, she is the editor for authors including Terri Blackstock, Colleen Coble and Charles Martin, among others.
Bostic graduated magna cum laude from Lipscomb University with a B.A. in English.
About HarperCollins Christian Publishing
The world's leading Christian publisher, HarperCollins Christian Publishing Inc., comprises both Thomas Nelson and Zondervan publishing groups in addition to Olive Tree Bible Software. The Company produces bestselling Bibles, inspirational books, academic resources, curriculum, audio and digital content for the Christian market space. Also home to BibleGateway.com, the world's largest Christian website and FaithGateway.com, an online community dedicated to helping people grow in their faith. HarperCollins Christian Publishing is headquartered in Nashville, Tenn., with additional offices in the U.S., Mexico and Brazil.
For more information visit www.HarperCollinsChristian.com