HarperCollins Christian Publishing announces three editorial promotions for Fiction Group
Becky Monds named associate publisher, Laura Wheeler named acquisitions editor, and Jodi Hughes named senior editor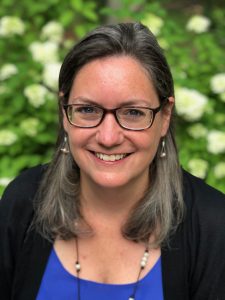 (Nashville, Tenn.) June 17, 2021 — HarperCollins Christian Publishing announced today the promotions of Becky Monds to associate publisher, Laura Wheeler to acquisitions editor, and Jodi Hughes to senior editor for the company's fiction program, which publishes titles under the Thomas Nelson and Zondervan brands.
Monds is an industry veteran, joining the company thirteen years ago as an editorial assistant and serving in various editorial capacities, most recently as editorial director before being promoted to associate publisher for the Fiction Group. She has edited Christy Award winners including The Painted Castle by Kristy Cambron and The Baggage Handler by David Rawlings, as well as New York Times bestseller The Silent Songbird by Melanie Dickerson.
As associate publisher, Monds is responsible for managing and developing the editorial staff, working with authors, overseeing the publishing schedule for all fiction products, and managing the brands for both Thomas Nelson and Zondervan fiction titles.
"Becky is beloved by her authors for her insightful editorial guidance, by her direct reports for her care and encouragement of them as whole people, and by coworkers for her willingness to be a team player and good corporate partner," said Amanda Bostic, v-p and fiction publisher for HarperCollins Christian Publishing. "Our whole team relies on her wisdom, her instinct, and her gracious spirit, and I could not be more thrilled to formalize the leadership she has already been providing for our team."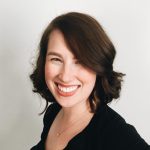 Wheeler, the new acquisitions editor for the fiction team has worked in publishing for ten years, having served in editorial roles at Abingdon Press and Hachette Book Group before joining the company in 2018. In this new role, Laura is responsible for acquiring and editing 12-15 novels per year as well as building and maintaining relationships with authors and agents.
Bostic remarked, "Laura's instincts for developing stories and for recognizing trends in the market, her capacity to juggle multiple projects without flinching, and her ability to foster strong internal and external relationships have all proven that she is more than ready to take on this new role as acquisitions editor."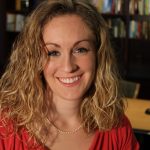 Hughes, recently promoted to senior editor, has been with the company for ten years and has held multiple editorial roles for the fiction team. As senior editor, Hughes will continue to manage editorial functions which includes overseeing metadata and serving as a line editor.
"Jodi has been a valued member of our team since day one," said Bostic. "Her attention to detail has served her well as she has managed our titles and our metadata, and as she has developed into a trusted and valued line editor. We are so excited to be able to recognize her ongoing contributions with this well-deserved promotion."
For more information about HarperCollins Christian Publishing's fiction books, please visit tnzfiction.com, or follow @tnzfiction on Facebook, Instagram, and Twitter.
HarperCollins Christian Publishing:  The world's leading Christian publisher, HarperCollins Christian Publishing, Inc. comprises the Thomas Nelson, Zondervan and HarperChristian Resources publishing groups and imprint, BibleGateway.com, FaithGateway.com, StudyGateway.com and ChurchSource.com. The Company produces bestselling Bibles, inspirational books, academic resources, curriculum, audio and digital content for the Christian market space. Bible Gateway is the world's largest Christian website with more than 20 million unique visitors each month. HarperCollins Christian Publishing is headquartered in Nashville, Tenn. with additional offices in the U.S. and Mexico. For more information visit www.HarperCollinsChristian.com.
Contact: Chelsea Taff, Manager, Corporate Communications, 615.902.2137 Chelsea.Taff@harpercollins.com