HarperCollins Christian Publishing aligns Sales and Marketing Operations under unified leadership
Company names Doug Lockhart, SVP Sales and Centralized Marketing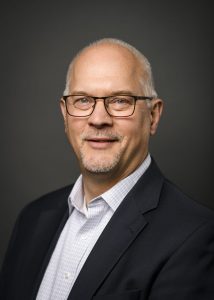 (Nashville, Tenn.) July 8, 2021—HarperCollins Christian Publishing today announced its plan to join sales and centralized marketing operations under a unified leadership structure that better positions its retail partners to capitalize on the company's best-in-class marketing resources. Doug Lockhart will lead this strategy for the company as senior v-p Sales and Centralized Marketing.
"The dramatic increase in online purchases over the last year has spurred brick-and-mortar and online retailers to invest heavily in digital marketing for their own tech platforms," said president and CEO of HarperCollins Christian Publishing, Mark Schoenwald. "This has strengthened people's dependency on online shopping resources which creates an opportunity for our company to increase cross-functional collaboration within the digital marketing and retail merchandising space."
In his expanded role, Lockhart will integrate marketing expertise more robustly into the company's retail partner strategy for both the Christian division and HarperCollins Focus.
"Selling books has always been dependent on great marketing," said Lockhart. "However, discovering new books and authors now almost always includes an overabundance of online resources. We are going to focus on sharing information between teams to improve the customer journey experience. We have developed an industry leading marketing operations team with expertise in analytics, metadata, SEO, social media, research, website development and email marketing. These teams will work together to maximize our author's exposure at retail."
Lockhart is an industry veteran with more than 11 years with the company. Most recently, serving as senior v-p of Marketing and Business Partnerships, Lockhart identified opportunities to expand the company's reach in new and emerging markets, including the stewardship of the company's co-publication and co-distribution partnership with Urban Ministries, Inc. Before joining Zondervan in 2002, he spent ten years building and leading a sales organization for a Johnson & Johnson company. He has led at an executive level for 18 years including six years as the president and CEO of Biblica. Lockhart rejoined HCCP in 2014 and has served in several leadership roles where consumer purchasing behavior and market trends were aligned with business strategy.
Schoenwald continued, "Doug is a well-rounded executive leader, with great relationships across the industry. He is one of the original architects for our centralized marketing operations and has since positioned talented leaders to grow our expertise in this rapidly changing discipline. As we seek to aggressively acquire new voices and publish life-changing content, this new alignment will be critical in our success."
HarperCollins Christian Publishing:
The world's leading Christian publisher, HarperCollins Christian Publishing, Inc. comprises the Thomas Nelson, Zondervan and HarperChristian Resources publishing groups and imprint, BibleGateway.com, FaithGateway.com, StudyGateway.com and ChurchSource.com. The Company produces bestselling Bibles, inspirational books, academic resources, curriculum, audio and digital content for the Christian market space. Bible Gateway is the world's largest Christian website with more than 20 million unique visitors each month. HarperCollins Christian Publishing is headquartered in Nashville, Tenn. with additional offices in the U.S. and Mexico. For more information visit www.harpercollinschristian.com.
About HarperCollins Focus:
HarperCollins Focus, LLC owns and operates a collection of publishing imprints, that enlighten and empower readers to transform their hearts and minds, connecting through story, advice, mentorship and community. The company's mission is to inspire the world with content that equips people to lead lives of significance, integrity and purpose. Current publishing imprints include HarperCollins Leadership, Harper Horizon, and Harper Muse. The company also operates HarperCollins Leadership Essentials, a destination online community dedicated to accelerating personal and professional development. The company is based in Nashville, TN. For more information go to www.harpercollinsfocus.com.
Contact: Casey Harrell, VP, Corporate Communications, 615.902.1109 Casey.Harrell@harpercollins.com