Group Publishing lays off dozens of employees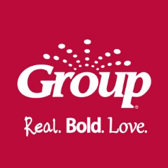 The effects of the COVID-19 pandemic will lead to the layoff of dozens of employees at Loveland-based Group Publishing, according to company leaders.
Thom Schultz, company president, said 62 staff members were notified last week that their positions will be eliminated in July. He said the reduction, about 45 percent of the U.S. staff, is directly due to conditions related to the coronavirus.
Group Publishing creates resources for churches, including educational curriculum for all ages. The company's leading product is children's summer programming material, including vacation Bible school curriculum. Schultz said that since most churches have been restricted from gathering during the pandemic, children's resource sales have dropped dramatically.
In addition, most churches across the nation have reported recent drops in donations, leading to spending freezes, Schultz said.
Schultz said, "Though some states are allowing big box stores and other establishments to open, they've been slower to accommodate church activities." As a result, he said, thousands of churches recently canceled their summer children's programming. "That was unforeseen," Schultz said. "In addition, many churches say they will remain closed for children's activities even if authorities allow them to open."
Some churches will deliver this summer's vacation Bible school and Sunday school through the internet, as an at-home experience. Group Publishing is providing a free guide to adapt its curriculum for at-home use, Schultz said.
Staff affected by the announced layoff will work through July 1, according to Schultz. The reduction includes personnel in every department in the company, from content creation to distribution, he said.
"This is the most difficult time in our history," Schultz said. "It is excruciating. We will be saying good-bye to great, great people, many of whom have been with us for decades."
Schultz founded the company in 1974. It produces resources for Christian churches, organizations, families and individuals throughout the country and around the world. Group's curriculum, books, music and films are distributed directly and through bookstores and other retailers, many of which have been forced to cease operations as a result of coronavirus restrictions, Schultz said.
"Throughout our 45-year history we never anticipated anything that would prohibit all churches from gathering," Schultz said. "But now we're doing everything we can to help churches adapt and continue to serve their people during these challenging times. Unfortunately, we'll have to do that with fewer people."
Contact: Thom Schultz, tschultz@group.com, 970-292-4422