Freight Forwarder Meadows Wye becomes ECPA business solutions provider
Meadows Wye now providing special discount program to ECPA members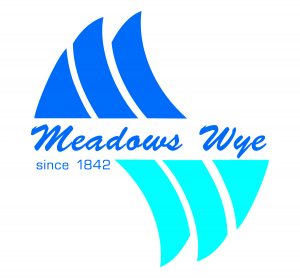 ECPA announces the addition of a new business solutions program for its members through Meadows Wye freight forwarding and US customs brokerage.  Meadows Wye will now provide an exclusive discount package for ECPA members in need of freight and customs services.
Meadows Wye specializes in international transportation and customs brokerage for the print and publishing Industry.  They have wholly owned operations at foreign manufacturing points, and stock distribution areas, including Asia, Europe and North America.  They have had wholly owned operations in Hong Kong and China for almost 50 years, and interface with all printers there, as well as the majority of printers in Eastern Europe, Spain, and Italy.
"During these changing times it is crucial to have a partner who can help with logistics solutions outside the usual channels, including China," explained Meadows Wye COO Raymond Ambriano.
"We anticipate being able to save many ECPA publishers significant money, over what their current logistics spending is now.  In fact, employing our services can also help reduce carbon footprints when ECPA members can consolidate LCL in our full containers to various distribution centers," continued Ambriano.
Harvest House Publishers is one of their current customers and their print buyer Marcia Beard is very pleased with Meadows Wye services: "It is a pleasure to work with Meadows Wye. Their team of professionals both domestic and abroad are quick to respond to emails requesting location of product, delivery, & billing. Given the amount of changes happening in the industry right now, we rely on MW's expertise to consolidate, ship, and deliver our product to our warehouse safely and efficiently. They have been instrumental in assisting us with navigating the many tariffs implemented this last year and with helping us keep our shipping cost down."
The ECPA member program will include:
Fees waived for handling, documentation, waybill, DAD, ISF
Discounts on insurance, customs consulting and consolidated freight rates
"We are delighted to extend this special program through Meadows Wye to our members," says ECPA president Stan Jantz.  "Our business solutions partners are committed to the work of ECPA and to providing services and cost savings to our members."
Meadows Wye joins eight other service companies who offer business solution packages to ECPA members, while supporting the work of ECPA.  They are:
Firebrand Technologies: Metadata Management
Flagler Law Group: ECPA Legal Hotline
MetaComet Systems: Royalty Management
NetGalley: Digital Galleys
The NPD Group: Bookscan
AMG: ECPA Vendor Guide
YM Careers: ECPA Career Center
For more information on these programs, visit the Business Solutions tab at ECPA.org or contact Sheri Toomb at stoomb@ecpa.org.
For more information on the Meadows Wye program, or to schedule a free cost analysis, contact Susie Scally at susies@meadowswye.com or call 718-983-9700.
Meadows Wye is steeped in maritime tradition dating back to Great Britain in the 1800's. Our company has long and loyal commitments to both our foreign operating partners and clientele. These are relationships that continue to thrive over the decades. Meadows Wye USA was incorporated in 1903 and holds one of the oldest US Customs Brokerage Licenses in the United States. We are an FMC ocean freight forwarder, NVOCC, and airfreight provider; we offer total global intermodal logistics services to a broad range of industries with a special focus on the publishing industry.  Family-owned and operated, Meadows Wye continues to operate as a financially stable and independent entity. Our culture allows us to maintain both long term employee and client relationships. Our structure gives us the flexibility to react when and where our competitors cannot.  Our core capabilities and values are consistent with the demanding logistics needs of specific niche industries. Specifically, Meadows Wye has a long history of providing service solutions for the international publishing industry. Our publisher clientele includes the world's largest houses. Other business sectors in which we have excelled in performance include those whose manufacturing sectors demand "Just-in-Time" supply chain management.  Our goals and strategies for the future will be consistent with our past. We will continue to be innovators and embrace challenge. Our philosophy remains that our best implemented initiatives come from our client's ideas.
The Evangelical Christian Publishers Association (ECPA) is an international non-profit trade organization comprised of member companies that are involved in the publishing and distribution of Christian content worldwide. Since 1974, ECPA has strengthened Christian publishing by building networking, information, and advocacy opportunities within the industry and throughout multiple channels so that our members can more effectively produce and deliver transformational Christian content. For more information about ECPA: info@ecpa.org ECPA.org @ECPA
Media contact:  Stan Jantz, ECPA President and CEO, sjantz@ecpa.org, 480-966-3998