Four IVP titles named Foreword INDIES
Book of the Year Awards finalists
WESTMONT, IL—InterVarsity Press (IVP) is pleased to announce that four IVP titles have been recognized as finalists for Foreword Reviews' 2017 Foreword INDIES Book of the Year Awards. Finalists were narrowed down by Foreword's editors from over 2,000 individual titles spread across sixty-eight categories. IVP books were chosen as finalists in the following categories: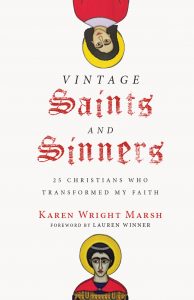 Essays (Adult Nonfiction)
Vintage Saints and Sinners: 25 Christians Who Transformed My Faith by Karen Wright Marsh introduces us to twenty-five brothers and sisters who lived and breathed, and failed and followed God. Narrating her own winding pilgrimage through faith, Marsh reveals surprising lessons in everyday spirituality from "saints" such as Augustine, Brother Lawrence, and Saint Francis, as well as Amanda Berry Smith, Søren Kierkegaard, Dorothy Day, Howard Thurman, Flannery O'Connor, and many more.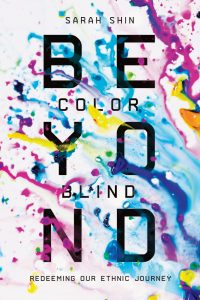 Multicultural (Adult Nonfiction)
In Beyond Colorblind: Redeeming Our Ethnic Journey, Sarah Shin, an ethnicity and evangelism specialist, reveals how our brokenness around ethnicity can be restored and redeemed for our own wholeness and also for the good of others. Showing us how to make space for God's healing of our ethnic stories, Shin helps us grow in our crosscultural skills, manage crosscultural conflict, pursue reconciliation and justice, and share the gospel as ethnicity-aware Christians.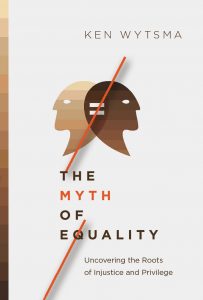 Multicultural (Adult Nonfiction)
In The Myth of Equality: Uncovering the Roots of Injustice and Privilege, Ken Wytsma, founder of The Justice Conference, unpacks what we need to know to be grounded in conversations about today's race-related issues. And he helps us come to a deeper understanding of both the origins of these issues and the reconciling role we are called to play as witnesses of the gospel.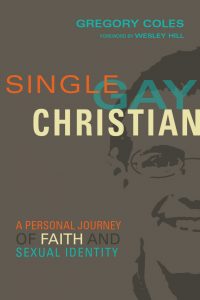 Religion (Adult Nonfiction)
In an age where neither society nor the church knows what to do with gay Christians, Gregory Coles shares his story in Single, Gay, Christian: A Personal Journey of Faith and Sexual Identity. It's a story about a boy in love with Jesus who, at the fateful onset of puberty, realized his sexual attractions were persistently and exclusively for other guys. Still, from a young age he remained introspective, active in church circles, and absolutely committed to his faith, all of which led him to explore what Christian life might mean for someone who was both certain of their identity and secure in it, and convinced of the truth of the gospels.
Each year, Foreword Reviews shines a light on a select group of indie publishers, university presses, and self-published authors whose work stands out from the crowd. In the next three months a panel of volunteer librarians and booksellers will determine the winners in each category based on their experience with readers and patrons.
Winners in each genre—along with Editor's Choice Prize winners and Foreword's INDIE Publisher of the Year—will be announced June 15, 2018.
For a complete list of IVP award winners visit ivpress.com.
Founded in 1947 as an extension of InterVarsity Christian Fellowship/USA, InterVarsity Press serves those in the university, the church and the world by publishing thoughtful Christian books that equip and encourage people to follow Jesus as Savior and Lord in all of life. For more information, visit ivpress.com.
Contact:  Krista Clayton | 630.734.4013 | kclayton@ivpress.com