Four IVP titles named Finalists for 2021 Christian Book Award® program
The Evangelical Christian Publishers Association (ECPA) has announced that four IVP titles are among the finalists for the 2021 Christian Book Award® program.  The IVP finalists include:
Faith and Culture
Reading While Black: African American Biblical Interpretation as an Exercise in Hope
New Testament scholar Esau McCaulley calls the church to a dynamic theological engagement with Scripture, in which Christians of diverse backgrounds dialogue with their own social location as well as the cultures of others. Nijay K. Gupta, professor of New Testament at Northern Seminary, said, "Reading While Black is a unique and successful blend of biblical hermeneutics, autobiography, black history and spirituality, incisive cultural commentary on race matters in America, and insightful exegesis of select New Testament texts." Reading While Black also received Christianity Today's 2021 Beautiful Orthodoxy Award and the 2021 Outreach Resource of the Year Award for Christian Living.
---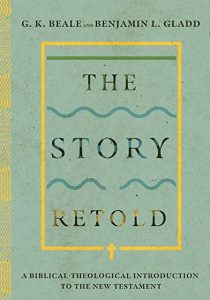 Bible Reference Works
The Story Retold: A Biblical-Theological Introduction to the New Testament
In The Story Retold, G. K. Beale and Benjamin L. Gladd explore each New Testament book in light of the broad history of redemption, emphasizing the biblical-theological themes of each New Testament book. Their distinctive approach encourages readers to read the New Testament in light of the Old, not as a new story but as a story retold.
---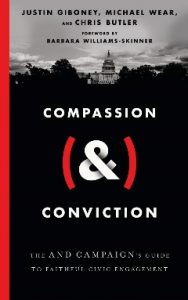 Ministry Resources
Compassion (&) Conviction: The AND Campaign's Guide to Faithful Civic Engagement
Justin Giboney, Michael Wear, and Chris Butler represent the AND Campaign, which exists to educate and organize Christians for faithful civic and cultural engagement. They insist that not only are we called to love our neighbors through the political process but also that doing so requires us to transcend the binary way the debates are usually framed. In simple, understandable language, they lay out the biblical case for political engagement and help Christians navigate the complex world of politics with integrity, from political messaging and the politics of race to protests, advocacy, and more.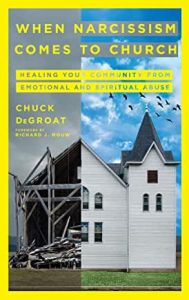 When Narcissism Comes to Church: Healing Your Community From Emotional and Spiritual Abuse
Chuck DeGroat has been counseling pastors with Narcissistic Personality Disorder, as well as those wounded by narcissistic leaders and systems for over twenty years. He knows firsthand the devastation narcissism leaves in its wake and how insidious and painful it is. In When Narcissism Comes to Church, DeGroat takes a close look at narcissism, not only in ministry leaders but also in church systems. He offers compassion and hope for those affected by its destructive power and imparts wise counsel for churches looking to heal from its systemic effects. DeGroat also offers hope for narcissists themselves—not by any shortcut, but by the long, slow road of genuine recovery, possible only through repentance and trust in the humble gospel of Jesus.
Presented annually to the finest in Christian publishing since 1978, the Christian Book Award® program honors the best of the year in twelve categories. Five finalists are chosen in each category unless there is a tie. Winners will be announced at a virtual celebration on May 6. In addition, one title will be chosen as the Christian Book of the Year® to represent the year's best book or Bible for its literary merit and extraordinary influence.
For a complete list of IVP award-winning titles visit ivpress.com.
Contact: Krista Clayton | 630.734.4013 | kclayton@ivpress.com