Foundation Distributing Inc. and Anchor Word Alive Inc. combine to improve efficiency and strengthen the Christian supply chain
New agreement moves distribution of Foundation vendors to Anchor Distributors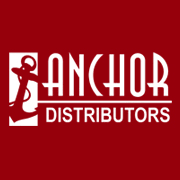 (Orono, ON) – Pat Chown, Claire Prodger, and Bob Wood, owners of Foundation Distributing Inc. (FDI) are pleased to announce an agreement moving all distribution and operations to Anchor Distributors in New Kensington, Pennsylvania, effective December 1st.
"We see this agreement as one that will aid current and new retailers in Canada in being more competitive against the growing online giants. It allows for more cohesive marketing opportunities."
—Bob Whitaker, president of Anchor Distributors
"Sourcing more product from a single location can provide better fill rates, save time, reduce freight costs, and simplify day to day business. This agreement will strengthen the Christian Product supply chain and provide efficiencies that will benefit retailers in Canada."
—Pat Chown, partner, Foundation Distributing Inc.
"Anchor Distributors' mission is to serve retailers by providing Christian and Inspirational resources to the market. Anchor Word Alive and FDI share this mission and we're working for a seamless transition. The 72 Hour Sale, 2 Day Sale, and other sales and marketing programs will continue uninterrupted."
—Claire Prodger, partner, Foundation Distributing Inc.
"Bob Whitaker is a straightforward, forward thinking person of integrity. There's a common mission and purpose shared by the entire Whitaker, Anchor Word Alive team that made us confident this was the right path forward. This agreement is a progressive step for the Canadian market."
—Bob Wood, partner, Foundation Distributing Inc.
"Our customers in Canada are vital to the lifeline of our mission and business and this exciting change will allow us to continually improve to serve them better."
—Jeremy Braun, managing director for Canadian operations – Word Alive
Anchor Word Alive Inc. is a Canadian subsidiary of Anchor Distributors ("Anchor"), which is a division of Whitaker Corporation established in 1970.
For information contact the transition teams: