Focus on the Family releases first two books in the Riverbend Friends series
New YA fiction addressing real-life issues faced by today's preteen and teen girls
Publisher aims to provide a wholesome, age-appropriate alternative to secular junior romance novels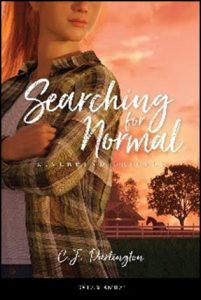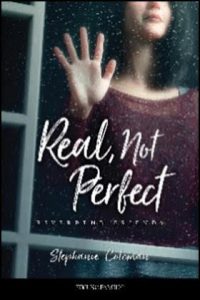 CAROL STREAM, ILL. (April 6, 2021)—Focus on the Family, in alliance with Tyndale House Publishers, released Real, Not Perfect and Searching for Normal on April 6, 2021, as part of a four-book YA fiction series, Riverbend Friends. The series follows four friends from the fictional town of Riverbend, Indiana, and aims to thoughtfully engage with real-life issues teenage girls face today, such as anxiety, loneliness, cyberbullying and sexual harassment, comparison and insecurity associated with social media, and challenges related to divorce and blended families.
Focus on the Family editors created the series out of a felt need for contemporary fiction that realistically addressed the grittier elements of teen life, but from a distinctly Christian worldview. "It's not easy being a teen in today's world. Girls need all the support they can get from people who understand what they're going through," says Steve Johnson, VP of Content Development and Integration at Focus on the Family. "Riverbend Friends characters are dealing with today's tough issues, and they learn how to handle them in a Christian way. Our prayer is that these characters will come alongside teens, offering them the extra guidance they just might need."
The third and fourth books in the series, The Me You See and Chasing the Spotlight, are scheduled to release in August 2021. Ultimately, Focus on the Family hopes Riverbend Friends will inspire girls to deepen their faith and face everyday problems in God-honoring ways.
For more information or for media inquiries, please contact Mariah León, mariahleon@tyndale.com.
Focus on the Family, which reaches about 38 million people in 120 countries, is a global faith-based ministry that helps families thrive. Tyndale House Publishers is pleased to partner with Focus on the Family to help provide trusted resources for strengthening believers in their faith and sharing the gospel; building resilient marriages that reflect God's design; equipping parents to raise their children with a thriving faith; advocating for the preborn, orphaned, and life at every stage; and engaging the culture through a biblical worldview. Visit Focus at FocusOnTheFamily.com or on Facebook and Twitter.
Since its founding in 1962, Tyndale House Publishers has been a voice to trust for generations of readers. Today, it is one of the largest independent Christian publishers in the world. Tyndale has proved a faithful guide—helping readers discover the life-giving truths of the Bible. Its mission is to open God's Word to as many as possible in language they can relate to and understand. Tyndale's independent and nonprofit status allows it to follow its founding model, giving a majority of net income to charitable missions—more than $110 million throughout its history. With every book purchased, Tyndale readers help meet the physical and spiritual needs of people around the world.
---
Real, Not Perfect
Riverbend Friends #1
By Stephanie Coleman
Softcover ISBN: 978-1-58997-704-4 | $14.99
240 pages | April 2021 | focusonthefamily.com
Searching for Normal
Riverbend Friends #2
By C. J. Darlington
Softcover ISBN: 978-1-58997-705-1 | $14.99
240 pages | April 2021 | focusonthefamily.com