Five IVP titles chosen as finalists for Foreword INDIES Book of the Year Awards
WESTMONT, IL— InterVarsity Press (IVP) is pleased to announce that five IVP titles have been recognized as finalists in the 2020 Foreword INDIES Book of the Year Awards.
As part of its mission to discover, review, and share the best books from university and independent publishers, Foreword Magazine, Inc. hosts an annual awards program each year. More than two thousand entries spread across fifty-five genres were submitted for consideration. The finalists were determined by Foreword's editorial team. Winners are now being decided by teams of librarian and bookseller judges from across the country. Winners in each genre—along with Editor's Choice Prize winners and Foreword's Independent Publisher of the Year—will be announced June 17, 2021.
IVP books were chosen as finalists in the following categories: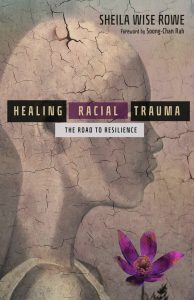 Multicultural
Healing Racial Trauma: The Road to Resilience by Sheila Wise Rowe
As a child, Sheila Wise Rowe was bused across town to a majority-white school, where she experienced the racist lie that one group is superior to all others. This lie continues to be perpetuated today by the action or inaction of the government, media, viral videos, churches, and within families of origin. In contrast, Scripture declares that we are all fearfully and wonderfully made.
Rowe, a professional counselor, exposes the symptoms of racial trauma to lead readers to a place of freedom from the past and a new life for the future. In each chapter she includes an interview with a person of color to explore how we experience and resolve racial trauma.
Foreword reviewer Meredith Grahl Counts wrote, "Sensitive and powerful, Healing Racial Trauma recognizes many facets of racism in the United States and offers views of different paths to solace."
Healing Racial Trauma was also honored with the 2021 Christianity Today Book Award in the Christian Living/Discipleship category.
---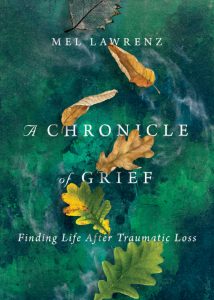 Grief/Grieving
A Chronicle of Grief: Finding Life After Traumatic Loss by Mel Lawrenz
In this narrative of grief, Pastor Mel Lawrenz chronicles how his family struggled to survive the sudden death of their beloved daughter. In raw, vivid episodes, he describes the immediacy of the pain and the uncertainty of what comes next. In the agony of traumatic loss, Lawrenz apprehends the realities of love and life and offers insights on how to navigate our life priorities before or after tragedy hits.
Scott Arbeiter, president of World Relief, said, "Here we witness a father's crushed heart desperately reaching for grace and truth. It is a story told with searing honesty, genuine doubt, and sustaining faith. Mel is the guide we need for the journey we do not want."
---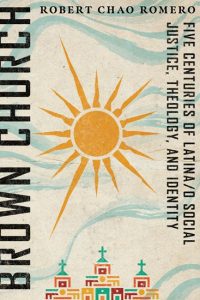 History
Brown Church: Five Centuries of Latina/o Social Justice, Theology, and Identity by Robert Chao Romero
Robert Chao Romero, the son of a Mexican father and a Chinese immigrant mother, explores the history and theology of what he terms the "Brown Church." Romero considers how this movement has responded to these and other injustices throughout its history by appealing to the belief that God's vision for redemption includes not only heavenly promises but also the transformation of every aspect of our lives and the world.
"This is a book that redefines the social identity of the Brown Church, breaking away from religious stereotypes of the Latina/o community and uncovering a rich legacy and discussion of Latina/o faith and identity," said Elizabeth Conde-Frazier, coordinator of relations for theological entities at the Association of Hispanic Theological Education. "Chao Romero tells the bold, proud history of advocacy and the work of social justice across the centuries of the Brown Church, including scriptural and theological foundations, so that the children of the Brown Church and those seeking to understand her may clearly see her spiritual light and the costly marks of faithful, creative courage and sacrifice."
---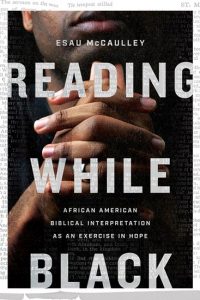 Religion
Reading While Black: African American Biblical Interpretation as an Exercise in Hope by Esau McCaulley
This book is a personal and scholarly testament to the power and hope of Black biblical interpretation. At a time in which some within the African American community are questioning the place of the Christian faith in the struggle for justice, New Testament scholar Esau McCaulley argues that reading Scripture from the perspective of Black church tradition is invaluable for connecting with a rich faith history and addressing the urgent issues of our times.
"In Reading While Black, Rev. Dr. Esau McCaulley puts in bold relief before us the historic and present concerns of the African American community," said Irwyn L. Ince Jr., director of the GraceDC Institute for Cross-Cultural Mission and author of The Beautiful Community. "Does God have a word for us about policing? Is there any guidance from on high about Black identity, justice, righteous anger, slavery, and oppression? With sound exegetical method, deep cultural insight, and skillful application he brings us into the heart of God on these issues. Know, however, that this is not just a book for Black people. Far from it. Anyone who desires to engage these questions with gospel hope should take up and read."
Reading While Black also received Christianity Today's 2021 Beautiful Orthodoxy Award and the 2021 Outreach Resource of the Year Award—Christian Living.
---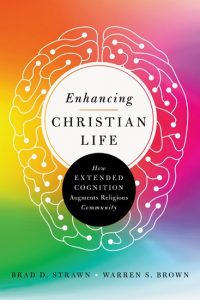 Science and Technology
Enhancing Christian Life: How Extended Cognition Augments Religious Community by Brad D. Strawn and Warren S. Brown
"In case you were under the impression that being a Christian is a solo achievement, Brad Strawn and Warren Brown are here to disabuse you of that misunderstanding," said Michael Frost, author of Incarnate and To Alter Your World. "They say it's a mistake to assume that spirituality is ever an individual, internal, and private matter. For them, it is always an embodied, collective, and spatial enterprise. Written in a lively, down-to-earth fashion, this book has monumental implications for our understanding of both spirituality and ecclesiology."
Using insights from neuroscience, psychology, and philosophy, Strawn and Brown argue in Enhancing Christian Life that persons must be understood as not only embodied and embedded within particular contexts, but also extended beyond the body to encompass aspects of the physical and social world. Embracing a vision of the Christian life as extended into interactions with a local network of believers, they help us discover a fuller, more effective way to be Christian.
After exploring the psychological dynamics of extended cognition, including how the mind is "supersized" by the incorporation of physical tools and social networks, Strawn and Brown consider implications for spiritual practices, congregational life, and religious language and traditions, which they describe as mental "wikis." The formation of robust Christian life, they show, is a process that takes place within a larger mesh of embodiment and mind—broader, deeper, and richer than we could ever be on our own.
---
For a complete list of IVP award winners visit ivpress.com/award-winners.
Contact: Krista Clayton, 630.734.4013, kclayton@ivpress.com