ECPA names ten industry "Emerging Leaders"
for PubU scholarship
TEMPE, ARIZ., October 9, 2017 – ECPA has announced the recipients of the Emerging Leaders scholarship program for ECPA PubU, the industry's training and networking event for Christian publishing professionals.  Sponsored by NPD Book and ECPA, nominations were made by Christian publishers with a goal to invest in up and coming industry professionals identified as future leaders.  Nominees were considered based on their current and potential contributions to their companies.
"It's a pleasure to support the Emerging Leaders program at PubU for the second year in a row," expressed Kristen McLean, Executive Director of Business Development at NPD Book.  "We really believe in supporting and encouraging the development of the next generation of Christian publishing leadership at NPD, and we think PubU is the perfect opportunity to work with publishers to identify and nurture these fantastic candidates."
The class of ten, selected from a strong pool of candidates, will be officially introduced at PubU and honored at the opening session, which will also feature a keynote by Gabe Lyons and the announcement of the Top Shelf Book Cover Award winners.
"The industry is already recognizing the positive effect of identifying and supporting the next generation of publishing professionals," stated ECPA executive director Stan Jantz. "These are the voices we need to take Christian publishing into the future and we congratulate the 2017 class of industry emerging leaders."
The PubU 2017 class of Emerging Leaders are: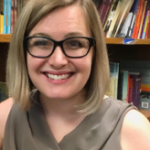 Caitlyn Carlson started her work at David Cook as an intern from Cedarville University.  She was so thorough she was then offered a position as copy editor upon graduation. More recently she joined NavPress where she is an acquisitions editor.  She is married to Rob, a licensed family counselor, and mother to August.
---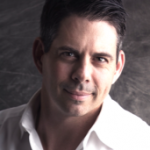 Jeff Cooley is one of the most well rounded and passionate people in our industry. As part of the sales team, he serves as a conduit to so many different promotional initiatives including design, custom products, promotion planning, and product photography. "He is a true servant and I can think of no other as passionate about his craft. His team loves him for it," says B&H Publishing's VP of Marketing Dave Schroeder.
---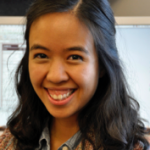 Janelle Coury is a Design & Layout Manager for Harvest House Publishers. "Janelle is a phenomenal designer with vision, passion, and excellent intuition, says Jennifer Butenschoen, Harvest House Director of Production and Digital Content.  "She came to Harvest House right after college and took off flying. Janelle's professional, organizational and team development skills stand out immediately as she is all about making the process collaborative for the best results.  She is definitely an emerging leader in our industry!"
---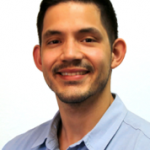 Christiann Da Silva came to LifeWay from the retail world wanting to have a greater impact on the lives of others through Christian literature.  His love and passion for a more global audience has been influential in the growth of LifeWay's Spanish and Portuguese publishing initiatives.  "We'd like to invest in Christiann's growth within publishing through the PubU emerging leader program," states LifeWay Director Cristopher Garrido.
---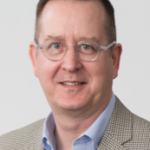 Trice Gibbons left a career in healthcare strategic business planning and product development to attend Vanderbilt Divinity School where he earned the Master of Divinity degree in 2013. After serving as a hospice chaplain and a brief return to healthcare, Trice joined The United Methodist Publishing House in 2016 as Marketing Manager with responsibility for three product lines—Covenant Bible Study, MinistryMatters.com, and Abingdon Press Leadership titles. Trice is an ordained ruling elder in the Presbyterian Church (U.S.A.) and actively participates in the life of Nashville's Second Presbyterian Church.
---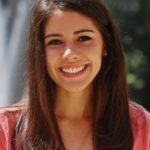 Chelsea Gonzalez is a Marketing, Sales, and Rights Assistant for Hendrickson Publishers, and an exceptional young professional who came from Harvard University Press.  She is bilingual and has been trained in multiple dimensions of publishing through her Master's program and is now able to bring her skills into the Christian publishing sector.  "Though Chelsea has only one-year of publishing experience, I expect she will rapidly become a leader in our industry," says Paul Hendrickson, general manager of Hendrickson Publishers.
---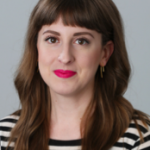 Christy Lynch is a Production Manager for Abingdon/United Methodist Publishing House.  She has worked in book production for the past five years and is pursuing an MFA in creative writing (nonfiction emphasis) at the University of the South. She is swift and on the career path toward product acquisition and responsibility for a product line. "She has superb organizational skills and coordinates a team of six editors and a designer who produce sixty titles a year," states her supervisor, Paul Franklyn, at The United Methodist Publishing House.
---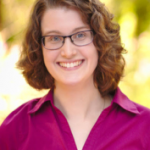 Amanda Martin is the Editorial Director at P&R Publishing.  She came to P&R as a production and editorial intern shortly after college.  She soon had opportunities to plunge into many areas of publishing and became involved in developing manuscripts.  Amanda's rise to editorial director has been swift, and she realizes she needs development too: "I know I still have much to learn so I can serve my company well in the future.  I look forward to how PubU can help me to accomplish that."
---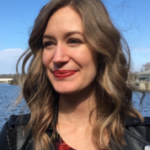 Brittany Sky is Senior Editor at the United Methodist Publishing House. "Brittany is a rising star and brings innovation, energy, and interpersonal skills that will propel her and our children's unit to new levels," states UMPH supervisor Marj Pon.  She is a strong leader with Lean training, and actively engages strategy and team development to improve product creation, efficiencies, and both sales and cost of goods improvements.
---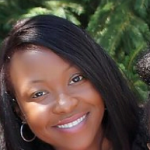 Tiffany Thomas is the Assistant Rights and Data Coordinator at InterVarsity Press.  She shifted careers to work in publishing a little over a year ago and has dived into learning about publishing and subsidiary rights with pleasure.  "Rights work requires a unique set of skills," states IVP Sr. Rights & Contracts Manager Ellen Hsu.  "Tiffany is diligent and capable and shows a quiet perseverance and unflappable attitude and we're excited to see how her career develops at IVP."
###
About PubU
ECPA PubU is the industry's "Publishing University" for Christian publishing professionals, taught by experts and industry leaders, and considered the premier training ground for the industry. In-depth sessions are offered in Marketing & Publicity, Reader Engagement, Editorial, Design, Data, Delivery & Workflow and Rights. In 2017, PubU will be held November 7-8 at Lipscomb University in Nashville, Tennesee and will feature 42 community sessions and a plenary session with Gabe Lyons. Full program details and registration are at ECPAPubU.org.
About ECPA
The Evangelical Christian Publishers Association (ECPA) is an international non-profit trade organization comprised of member companies that are involved in the publishing and distribution of Christian content worldwide. Since 1974, ECPA has strengthened Christian publishing by building networking, information, and advocacy opportunities within the industry and throughout multiple channels so that our members can more effectively produce and deliver transformational Christian content. ECPA.org
About NPD Book
NPD Book is the market leader in data and insights for the $24B US Publishing Industry. Through our portfolio of products and services including BookScan, PubTrack Digital, PubTrack Christian, and Books & Consumers, along with our analysts' unique industry expertise, we help our clients understand their performance, their consumers, and their opportunities and grow their businesses in today's rapidly evolving retail landscape.
Media Contact: Stan Jantz, ECPA executive director
sjantz@ecpa.org  480-966-3998