ECPA names 15 industry "Emerging Leaders" for third annual PubU scholarship program
Publishers nominate the largest Emerging Leader class, representing the future of the industry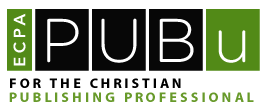 TEMPE, ARIZ., October 4, 2018 – ECPA has announced the recipients of the Emerging Leaders scholarship program for ECPA PubU, the industry's training and networking event for Christian publishing professionals.  Nominations were made by Christian publishers with a goal to invest in up-and-coming talent in their companies.
The program is sponsored by NPD Book and ECPA, who worked together to pilot the program three years ago.  So far, 20 emerging leaders have gone through the program, with 15 more now added this year – the largest class to date from 12 publishing houses.
"We believe in developing and training a new generation of talent in the industry and are honored to be a sponsor of this program," stated Kristen McLean, NPD's executive director of business development.  McLean leads the Data, Delivery & Workflow track at PubU, and will also deliver the opening plenary session on "The Future of Retail; The Future of Faith."
PubU will be held November 6-7 at Lipscomb University in Nashville, and feature 42 workshops to choose among in Editorial, Marketing/Publicity, Rights, Design, Reader Engagement, and Data, Delivery, Workflow.  The keynote will be delivered by NYT bestselling author and StoryBrand CEO, Donald Miller.
ECPA President and CEO Stan Jantz adds: "ECPA PubU offers these emerging leaders the perfect opportunity for specific training, mentorship, connection, and a unique perspective to see how their role fits into the big picture of our industry's mission.  These recipients, along with all the nominees we received, are a very encouraging forecast of Christian publishing's future leaders."
Congratulations to the 2018 PubU class of Emerging Leaders: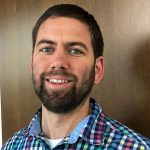 Matthew Allison is a graphic designer working with Abingdon/United Methodist Publishing House children's curriculum resources and books. He takes leadership in the team and has recently organized and led team discussion of curriculum research and customer feedback to improve future product development.  PubU will equip Matt to leverage his expertise and knowledge in new ways and position him to lead and mentor other designers.  Matt has much to contribute in his use of design thinking, reader engagement, and workflow.
---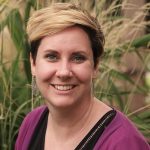 Jessica Ballestrazze is a Marketing Strategist at Harvest House Publishers.  She joined Harvest House over a year ago, just out of college with a degree in advertising. Jessica is a wordsmith, content writer, artist, grammar expert, and out-of-the-box thinker.  She oversees 35 titles per calendar year and has already made a huge impression on our authors.  Jessica is an ideal team player with a positive attitude and quick wit.
---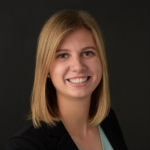 Emily Bonga is an Associate Marketing Manager at Tyndale House Publishers.  She has been in the industry just over two years and has shown herself to be very smart, a quick learner, organized, and able to figure anything out!  She has worked on many smaller books but her marketing efforts have mirrored that of a bestselling author on a shoestring budget.  She has a great future ahead of her.
---
Previously with Bob Goff's Love Does team, Hoke Bryan was hired as Passion Publishing's Marketing Manager in February 2017. Hoke brought with him a deep set of creative skills along with an ability to orchestrate and execute promotional plans. While Hoke is new to the publishing industry, he has performed like a veteran, and been instrumental in key marketing campaigns for best-selling titles such as Goliath Must Fall and Indescribable, by Louie Giglio, and Single Dating Engaged Married, by Ben Stuart. Hoke's best days are ahead of him and Passion Publishing is grateful that PubU will provide him with industry specific training that will help him grow as a publishing professional.
---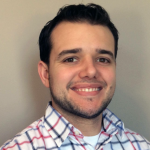 Juan Manuel Fernández is Marketing Manager for Spanish Bibles at Harper Collins Christian Publishing. Juan joined HCCP after a successful stint as advancement director in the non-profit sector and five years in pastoral ministry. He holds dual Spanish and English High School diplomas, a B.A. in Communication Sciences from MVNU and is currently pursuing a Masters in Development of the Church through the Nazarene Seminary of the Americas in Costa Rica. "Spanish is an area of immense potential and the industry needs strong leaders like Juan in order to leverage this potential," states Cris Garrido, HCCP Spanish VP and Publisher.
---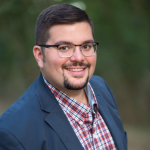 Joseph Glorioso is a sales representative for B&H Publishing Group, serving as lead Amazon representative.  This requires someone to be innovative in order to maximize sales in this very important account.  This is a year of leadership development for Joseph and there are multiple classes at PubU that Joseph will benefit from. Joseph is a benefit to the industry and PubU will help him grow even more so that he can continue to impact the Kingdom!
---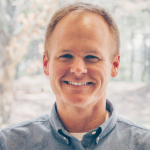 Bradley Isbell is Director of Operations for Iron Stream Media and is truly an emerging leader. He is learning the publishing industry from the inside out—overseeing day-to-day production, author royalties, and customer relationships. A graduate of Samford and Liberty Universities, Bradley is continually striving to learn and apply new business practices to benefit not only Iron Stream Media but the Kingdom of God. Bradley is grateful for the opportunity to engage with other leaders and professionals at PubU. He looks forward to the opportunity to gain valuable knowledge for professional development which will benefit the entire Iron Stream Media team.
---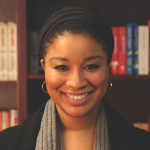 Jovan Jackson is a Manager of Contract Administration for HarperCollins Christian Publishing and has been in that role for three years.  In addition to sharpening her legal expertise as an attorney in the area of contracts and rights, she is attending PubU to deepen and cultivate her knowledge of the publishing industry, its standards and norms.
---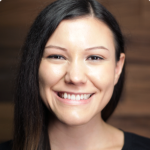 Paloma Lee is the Rights Coordinator for InterVarsity Press. She has an M.A. in Media and Communication from Dallas Theological Seminary and a B.A. in English from Southwestern Assemblies of God University. Although this is her first job in publishing, she has incredible potential and has jumped right into learning her new role. She has a passion for books and ideas, and asks insightful questions. She will soak up much needed information at PubU and return to IVP with a deeper understanding of our industry, as well as practical information to support our work in subsidiary rights.
---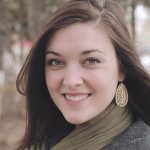 Natalie Mills is the Marketing Manager for Lexham Press and Faithlife Ebooks.  She combines both digital-native and print-savvy publishing and promotional efforts, leveraging a large direct online channel and external physical and online marketplaces.  Attending PubU as an emerging leader will further her training and development toward a solid career in the industry.
---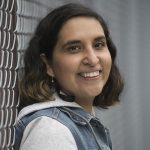 Rode Pannel is a senior designer for Our Daily Bread/Discovery House where she works on marketing and packaging materials. She continually looks to innovate her designs with user-experience as a priority. She's proactive, thinks strategically, and serves gracefully. She'll undoubtedly be a leader in the publishing industry in the near future.
---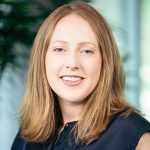 Melinda Rumbaugh is the Senior Editor for WorthyKids, an imprint of Hachette Book Group. As Senior Editor she thinks outside the box when developing new projects and encourages her authors to do so too. Her expertise in children's products makes her a valued and highly esteemed editor. This year will be her first time attending ECPA PubU, and she looks forward to expanding her knowledge in current and relevant industry topics.
---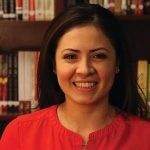 Mariela Sandoval is a Marketing Manager for HarperCollins Christian Publishing. She transitioned from the Spanish editorial team to the Spanish marketing team. She's established herself as a resident expert on Amazon Marketing services, AdWords SEO and Social Media Marketing. She is the perfect description of an emerging leader in Christian publishing, as a female Latina thought and practice leader.
---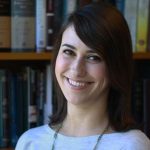 Margaret Swofford is a Marketing & Editorial Assistant with Hendrickson Publishers, responsible for social media, preparing sell sheets for new products, and monitoring the company website.  She is an eager learner as a young professional in Christian publishing and an upbeat, enthusiastic member of the Hendrickson team.  She will benefit greatly from the PubU experience!
---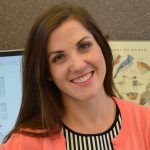 Shelby Zacharias is a content writer at Harvest House Publishers. Prior to joining Harvest House, writing and editing had taken her from literary festivals to the Library of Congress, small town newsrooms and courthouse chambers. Sherrie Slopianka, VP/Publisher at HHP, says, "Her writing and editorial skills are off-the-charts and she is able to tap into an author's voice and heart perfectly. When she writes any type of project for our team she always does amazing research. Shelby is a quick learner, strives for perfection and is typically ahead of deadline."
###
About PubU
ECPA PubU is the industry's "Publishing University" for Christian publishing professionals, taught by experts and industry leaders, and considered the premier training ground for the industry. In-depth sessions are offered in Marketing & Publicity, Reader Engagement, Editorial, Design, Data, Delivery & Workflow and Rights. In 2018, PubU will be held November 6-7 at Lipscomb University in Nashville, Tennesee and will feature 42 community sessions and a plenary session with Kristen McLean and keynote by Donald Miller. Full program details and registration are at ECPAPubU.org.
About ECPA
The Evangelical Christian Publishers Association (ECPA) is an international non-profit trade organization comprised of member companies that are involved in the publishing and distribution of Christian content worldwide. Since 1974, ECPA has strengthened Christian publishing by building networking, information, and advocacy opportunities within the industry and throughout multiple channels so that our members can more effectively produce and deliver transformational Christian content. ECPA.org
About NPD Book
NPD Book is the market leader in data and insights for the $24B US Publishing Industry. Through our portfolio of products and services including BookScan, PubTrack Digital, and Books & Consumers, along with our analysts' unique industry expertise, we help our clients understand their performance, their consumers, and their opportunities and grow their businesses in today's rapidly evolving retail landscape. NPD.com
Media Contact: Stan Jantz, ECPA President & CEO, sjantz@ecpa.org or 480-966-3998