ECPA names 14 industry "Emerging Leaders" for fourth annual PubU scholarship program
ECPA PubU to debut "Emerging Leaders track" to develop, connect, and inspire future industry leaders

TEMPE, ARIZ., October 7, 2019 – ECPA has announced the recipients of the Emerging Leader scholarship program for ECPA PubU, the industry's training and networking event for Christian publishing professionals.  Nominations were made by Christian publishers with a goal to invest in up-and-coming talent in their companies.
The scholarship program is sponsored by NPD Book and ECPA, who worked together to pilot the program four years ago.  So far, 35 emerging leaders have gone through the program, with 14 more now added this year representing 12 publishing houses.
These leaders will also participate in the Emerging Leader track at PubU, led by Randall Payleitner, Associate Publisher at Moody Publishers.  "We have developed six mini-sessions on the first day of PubU, taught by industry leaders, that will orient and inspire those newer to the industry," states Payleitner.  "This is an excellent opportunity for newer publishing professionals to connect with others in their same stage and see their role within a bigger missional context."
ECPA President and CEO Stan Jantz adds: "The Emerging Leaders program is critically important, not only to PubU, but also to the entire Christian publishing industry. Through their excellent work and dedication to the craft, these outstanding publishing professionals are helping the publishers they represent to create and innovate at the highest level.  We are grateful to the publishers who nominated these excellent candidates."
ECPA PubU will be held November 5-6 at Lipscomb University in Nashville, and feature more than 40 workshops to choose among in six publishing topics: Digital Marketing, Design, Editorial, Reader Engagement & Publicity, Data, Delivery, Workflow, along with the track for Emerging Leaders.  The opening plenary session will feature Rabbit Room founder, musician, and author Andrew Peterson, with the closing keynote headlined by NYT bestselling author and Proverbs 31 president, Lysa TerKeurst.
We congratulate the following 2019 recipients of the PubU scholarship for Emerging Leaders: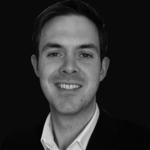 Michael Belcher is the Marketing Manager for Lion Hudson Limited in the UK.  He is a talented marketer who is eager to learn and discuss new ideas.  His positive attitude and enthusiasm is easily transmitted to his team.  Michael is engaged in the process of reinvigorating our marketing plans and has much to offer Christian publishing throughout his career ahead.  He will greatly benefit from PubU in several ways, which will also benefit his team and our company.
---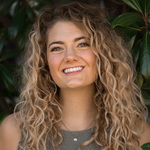 Caroline Clark is a Marketing Specialist for LifeWay.  As a new employee with a successful academic record, Caroline displays a high aptitude to learn, grow, and contribute to the growth of our brand and industry.  Providing experiences and opportunities for growth through PubU will allow her to contribute at a higher level to our organization, and to the mission of the industry.
---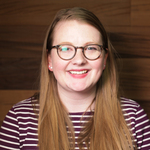 Karin DeHaven is an Academic Publicist for InterVarsity Press.  She brings a wealth of knowledge about the inner workings of the theological academy to her work.  She holds an MA from Wheaton College and has also worked in accounting and as the assistant to the publisher for IVP.  She is deeply committed to her church and is training (again) for the Chicago Marathon.
---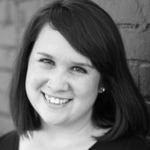 Erin Floyd is a children's development editor for the United Methodist Publishing House. She is a grounded, thoughtful leader who challenges her teammates to think deeply and theologically about everything we create.  Her creativity, drive, and ability to collaborate inspires those around her. Erin's future in Christian publishing is bright.  She is a budding leader who will benefit from her first PubU.
---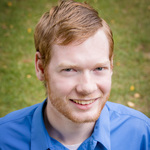 Pete Ford is the Web Services Coordinator for Apricot Services.  He will graduate from Calvin University this winter and has worked for Apricot Services for five years.  He excels at each project handed to him, including building websites and developing backend technological resources for digital platforms. Pete is also an accomplished writer and he will be a lasting and influential voice in Christian publishing for years to come.
---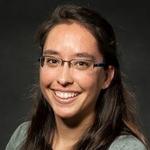 Andrea Garcia is a Marketing Manager for Tyndale House Publishers, serving fiction authors.  She is the marketing champion for our "Crazy for Fiction" channel, plus she manages new book releases each season.  Andrea brings energy, enthusiasm, and a host of marketing experience in social media.  She is a versatile, strategic marketing manager to champion our fiction product line.
---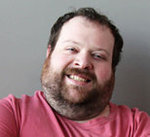 Ben Howard is an Editor for the United Methodist Publishing House.  He possesses unique skills in observing and evaluating culture through a finely tuned biblical lens.  He is a lifelong learner, always reading, studying, and engaging with others in meaningful dialogue.  He is respectful of diverse opinions and open to differing viewpoints. He is also an excellent writer, and we are fortunate to utilize his insights and talents as we design and develop Christian products.
---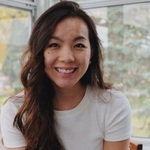 Maila Kue is an Events Marketing Coordinator for InterVarsity Press. She is young, talented (started her own podcast!), new to publishing, and eager to learn. Because of her love for books, authors, and spiritual formation, Maila wants to apply her marketing experience and skills to Christian publishing. PubU will give her a wider exposure to publishing and broaden her perspective of the industry.
---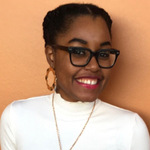 Chelsea Moore is a customer service representative with Baker Publishing Group and also works as a freelance editor for Our Daily Bread Ministries.  She is a self-starter and has good insights and editorial skills.  She has worked in Christian publishing for two years and the PubU emerging leader program will expand her experience, skills, connections and industry knowledge.
---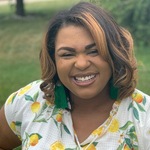 Breonna Rostic is a marketing manager and copywriter for Our Daily Bread Ministries.  She is a hardworking and creative marketer and writer who has contributed to the Our Daily Bread devotional, book compilation, and has collaborated on marketing promotions.  PubU would broaden her publishing experience, which would be a benefit to not only her, but to our company, and industry.
---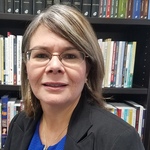 Jackeline Saldaña is the Product Development and Acquisitions Manager for Editorial Portavoz.  Her experience at Portavoz has given her an excellent understanding of the Spanish speaking world in her role of acquiring and developing products for that market. Her exceptional public relations skills have been key for working closely with ministries and other partners in developing specialized products to meet their needs as well as those of the general market. Her most recent projects are: "A Woman After God's Own Heart Bible," and the "True Woman Devotional Bible"—both first published in Spanish.
---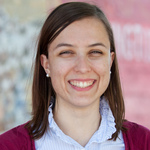 Abigail Stocker is an editor for Lexham Press.  She has grown substantially in her role with the Lexham team over the past four years and is greatly trusted and respected by our editorial team.  She is a talented wordsmith and copy editor, the go-to person for style and English usage, and an accomplished typesetter.  She is now helping to lead our production editorial team.
---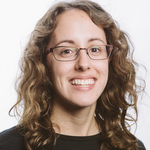 Mary Helen Thompson is a production assistant with Moody Publishers.  She started working at Moody after her graduation from Taylor University last year and quickly gained an understanding of our complex processes.  She now manages a segment of our reprints and has a passion for editorial.  PubU will offer her a broader understanding of industry trends, management perspectives, training and networking, to prepare her as a future industry leader.
---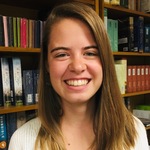 Sarah Welch is an Assistant Editor for Hendrickson Publishers.  She graduated from Gordon College in 2018 with a B.A. in English Literature and Language. As a recent college graduate, she has exhibited exceptional editorial aptitude in her first year in our company.  She has worked on scholarly Hendrickson titles and a variety of Rose Publishing products. While at Hendrickson Publishers, she has proofread over twenty books, acted as co-project manager on two Hendrickson titles, and written blog posts featuring new titles for the Hendrickson Publishers blog.
---
About PubU
ECPA PubU is the industry's "Publishing University" for Christian publishing professionals, taught by experts and industry leaders, and considered the premier training ground for the industry. In-depth sessions are offered in Marketing, Publicity, Reader Engagement, Editorial, Design, Data, Delivery & Workflow, and will debut a track for Emerging Leaders in 2019. PubU will be held November 5-6 at Lipscomb University in Nashville, Tennessee and will feature 40+ community sessions and a plenary session with Andrew Peterson and keynote by Lysa TerKeurst. Full program details and registration are at ECPAPubU.org.
About ECPA
The Evangelical Christian Publishers Association (ECPA) is an international non-profit trade organization comprised of member companies that are involved in the publishing and distribution of Christian content worldwide. Since 1974, ECPA has strengthened Christian publishing by building networking, information, and advocacy opportunities within the industry and throughout multiple channels so that our members can more effectively produce and deliver transformational Christian content. ECPA.org
About NPD Book
NPD Book is the market leader in data and insights for the $24B US Publishing Industry. Through our portfolio of products and services including BookScan, PubTrack Digital, and Books & Consumers, along with our analysts' unique industry expertise, we help our clients understand their performance, their consumers, and their opportunities and grow their businesses in today's rapidly evolving retail landscape. NPD.com
Media Contacts:  Stan Jantz, ECPA President & CEO, sjantz@ecpa.org or 480-966-3998
Sheri Toomb, Marketing Manager, stoomb@ecpa.org or 480-966-3998