ECPA names 14 industry Emerging Leaders
for fifth annual PubU scholarship program
Emerging Leaders will participate in PubU Online, a series of webinars and forums beginning next week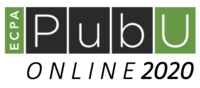 TEMPE, ARIZ., August 24, 2020 – ECPA has announced the recipients of the Emerging Leader scholarship program for PubU Online, the industry's training and networking event for Christian publishing professionals – taking place in a series of daily webinars beginning Monday, August 31, throughout September, and ending on October 1st.  Nominations were made by companies in Christian publishing with a goal to invest in talent and emerging leadership in their organizations.
So far, 49 emerging leaders have gone through the program, with now 14 more added from 10 companies.  The PubU Online Brain Trust – the committee of industry leaders who developed the program – will connect with each of these recipients through Zoom in a mentorship program managed Brain Trust veteran Dave Schroeder, Director of Publishing & Consumer Products at WTA Media.
"Thanks to the ECPA companies who nominated these outstanding publishing practitioners, the Emerging Leaders will enjoy all that PubU Online has to offer, plus a new level of mentorship," expressed ECPA President and CEO Stan Jantz.  "We are so pleased to welcome this fine class of leaders who represent the future of the industry!"
We congratulate the 2020 PubU Online Class of Emerging Leaders: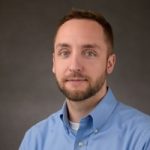 David Geeslin has been a member of the Alliances team at Tyndale House Ministries for five years. He spearheads marketing efforts on many brands, including The Message Bible and Adventures in Odyssey. Before joining Tyndale, he was the Director of Admissions & Marketing at Chicago Hope Academy. His wife Callie is in the Physician Assistant program at Rush University and they have two young kids, Clara & Josiah. When he's not promoting his titles, he's probably playing board games, organizing Tyndale's softball team, or backpacking.
---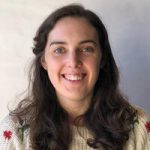 Rachel Jones is an editor at The Good Book Company, where she has had the privilege of working with authors such as Sinclair Ferguson, David Mathis, Melissa Kruger, and Christopher Ash, as well as leading on projects with partners such as Christianity Explored Ministries. Her role embraces the full breadth of the editorial process, including acquisitions and manuscript development. She is the author of Is This It? and several titles in the award-winning "Five Things to Pray" series. She holds a first class degree from The University of Manchester and lives in southwest London.
---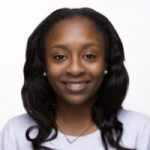 Chelsea Kirkland is a sales associate with Baker Publishing Group. She is a hard-working, self-starter always looking for opportunity to grow and learn. The PubU Emerging Leaders Program will expand Chelsea's publishing experience, skills and industry knowledge.
---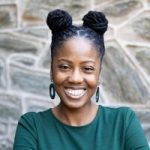 Elodie Leroy was born in St. Martin to Haitian parents and grew up in South Florida. She is a writer and editor who finished her Professional Writing degree at York University (Toronto). She took her talents to the Miami area where she lives with her husband and a 7-year-old who is a handful and a heartful. She currently serves as a Literary Agent with the Embolden Media Group. She will also never forgive Kevin Durant for leaving the Oklahoma City Thunder. Follow her on Twitter and Instagram: @elodie_ql
---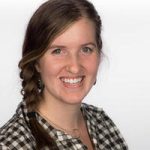 Allisyn Ma is an editor for Faithlife. As part of an editorial team, she helps to shape Christian nonfiction books for Lexham Press and educational video material on seminary-level topics. In addition, she started her own freelance business editing young adult fiction. She ran this business for several years with a consistent customer base and enjoyed helping serial authors find their voices and strengthen their writing. Allisyn also enjoys reading outside of work and always has a stack of books on her shelf waiting to be read.
---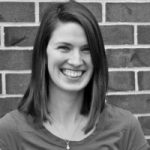 Bethany McIlrath is the U.S. Digital Marketing Manager for The Good Book Company. Her passion is helping others know Christ and grow in Him. She is married to Matt and they enjoy their small dog's antics and opportunities to serve together.
---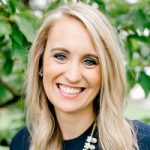 Jenna Petersen is Assistant Editor in the Bible group at Zondervan. She has five years of experience in Christian publishing. Jenna holds an English degree from Grand Valley State University and an MBA with an emphasis in Missional Leadership from Southeastern University. In her role as Assistant Editor, she has edited both the NIV Boys' Backpack Bible and NIV Girls' Ultimate Backpack Bible, contributed to the development of the Artisan Collection Bibles, and worked with Passion Publishing to create The Jesus Bible Journals, NIV.
---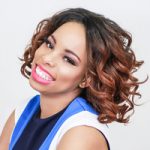 Luverta Reames serves as a Community Manager with Embolden Media Group.  She is an editor, proofreader and scribe. Born and raised in Chicago, Luverta started her editorial career as a writing intern with the Speakers, Publishers and Authors Association. Luverta graduated with her Bachelor's degree in Business Administration and Journalism from Olivet Nazarene University and has a Masters in Publishing from Pace University. In 2018, Luverta launched Bookmarked Media, an editing company devoted to helping writers and authors produce top-quality content.
---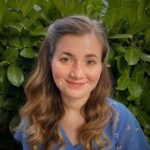 Emma Saisslin started in publishing two years ago as a publicity assistant at Harvest House Publishers before being promoted to marketing writer. She is thankful her role allows her to incorporate her creativity as she develops back cover copy, promotional materials, and media kits. Emma graduated Phi Beta Kappa from University of Oregon and has won several awards for her writing. She provides key ideas and well-articulated insight into current trends and the future of publishing, and she is excited for the opportunity PubU provides to learn more about the industry.
---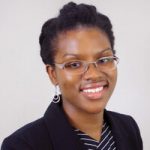 Jasmine Smith SHRM-CP is the Human Resources Manager of Baker Publishing Group. She has served in this role for two years and has brought about instrumental and impactful change during this time. Jasmine has developed training programs, streamlined electronic systems, and formalized HR process and procedure for the organization. She is a champion of the HR profession. Her principal areas of interest are: diversity, training, process improvement, and employee relations. She aspires to continue in her HR leadership role and expand on her expertise while inspiring others along the way. In her spare time, Jasmine enjoys spending time with her husband and their two kids.
---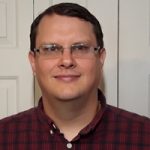 Andrew Weitze is the Media Content Manager for Amplify, a streaming service for churches from the United Methodist Publishing House. Prior to joining the Amplify team, Andrew spent four years as the assistant buyer of books, curriculum, and VBS in UMPH's Cokesbury division. In 2018, Andrew graduated from Vanderbilt University with a Master of Arts in Hebrew Bible and Ancient Near Eastern History. His thesis was entitled "They Shall Be To You As Citizens – Prophets, Laws, and the 'Resident Alien.'" In his spare time, Andrew enjoys all things related to movies, including working with the Nashville Film Festival as a pre-screener for the 2020 season. He is also an avid reader, a musician, and loves to cook. He, his wife Maggie, and their Australian Shepherd "Addie" live outside of Nashville, Tennessee.
---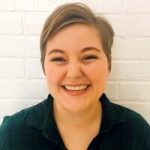 Ellen Wildman is the Associate Product Manager over Bibles and Bible Resources at DaySpring in Siloam Springs, AR. She holds a B.A. in Bible and Ministry to Women from Moody Bible Institute and is currently pursuing her M.A. in Biblical and Theological Studies at Denver Seminary. Ellen recently relocated to Tontitown, AR from Nashville, TN. In her free time, she enjoys reading both popular fiction and Christian nonfiction, listening to true crime podcasts, and tending to her thriving herb garden.
---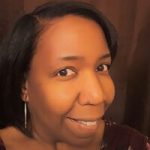 Tambra Womack is a Content Distribution Manager at The United Methodist Publishing House and manages the print and digital distribution working closely with new and established vendors. She has served in various roles over her 30-year tenure at UMPH; most recently serving as a Content Distribution Specialist. She is a lifelong Nashvillian and enjoys spending time with her grandchildren.
---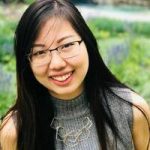 Helen Young graduated from Gordon College in May 2019 with a Bachelor's in Business Administration and a concentration in Marketing. She is currently a Marketing and Social Media Assistant at Hendrickson Publishers where she manages and creates compelling content for their social media accounts, as well as assists the Marketing Manager with implementing marketing strategy and research. Helen is passionate to help others grow in their relationship with the Lord through faith-based products. She loves singing (especially worship songs), dancing (hip-hop), and spending time with loved ones.
---
PubU Online, the month-long virtual program, includes more than 25 webinars – scheduled Monday through Thursday at 10 am central – in several tracks meeting weekly: Editorial, Marketing, Data-Delivery-Workflow, and a new track devoted to important conversations with industry leaders on Diversity & Inclusion. Attendees have access to all the programming – including Master Classes, Keynote General Sessions, Forums, and Zoom Meet-Ups — for one low price of $99 for members and $129 for non-members.
The opening session is next Monday, 10 am central, with DR. THEON HILL who will gather the industry around the theme, "The Role of Publishing in a Time of Crisis."  The other two general sessions will be presented by NPD's Kristen McLean on Wednesday, September 2nd on the latest Christian market data and opportunities; with the closing session on October 1st with award winning author and artist Ruth Chou Simons and the Top Shelf Book Cover Award presentations.
REGISTRATION AND PROGRAM INFO IS AT ECPAPubU.ORG.
###
About PubU Online
ECPA PubU Online is the industry's "Publishing University" for Christian publishing professionals, taught by experts and industry leaders, and considered the premier training ground for the industry. In-depth webinars are offered in tracks on Marketing, Editorial, Data, Delivery & Workflow, and Diversity & Inclusion.  Master Classes, Forums, and Zoom Meet-Ups are also part of the month-long virtual program. Three keynote webcasts will focus on the theme, "Publishing in a Time of Crisis."  Full program details and registration are at ECPAPubU.org.
About ECPA
The Evangelical Christian Publishers Association (ECPA) is an international non-profit trade organization comprised of member companies that are involved in the publishing and distribution of Christian content worldwide. Since 1974, ECPA has strengthened Christian publishing by building networking, information, and advocacy opportunities within the industry and throughout multiple channels so that our members can more effectively produce and deliver transformational Christian content. ECPA.org
Media Contacts:  Stan Jantz, ECPA President & CEO, sjantz@ecpa.org or 480-966-3998 ext. 101
Sheri Toomb, Marketing Manager, stoomb@ecpa.org or 480-966-3998 ext. 104