ECPA launches OWN VOICE Award within The Christy Award® program
Award will recognize and amplify authors of color and their stories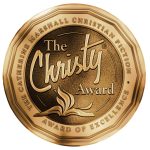 FEBRUARY 15, 2021 – TEMPE, ARIZ. – The Evangelical Christian Publishers Association (ECPA) has launched a new award within The Christy Award® program called the Christy Own Voice Award.
The Christy Own Voice Award is intended to elevate and recognize authors of color and their stories in the Christy Award program; while raising awareness of The Christy Award® opportunity among Christian fiction writers of color.
"The Christy Own Voice Award is a significant step in the ongoing efforts of Christian publishers to advance BIPOC authors and the stories they tell," states ECPA president Stan Jantz.  "We are grateful to the Christy Advisory Committee and consultant Jevon Bolden for their important input and development of this program."
The Christy Award® was established in 1999 to acknowledge the value and impact of Christian fiction. Since that time, the Christy's have been a focal point for storytellers and their publishers, symbolizing the best aspirations and accomplishments of those who write from a perspective of faith.
The Christy Own Voice Award will recognize works from authors of color whose book topic, setting or character/s, borrow from the author's own experience or perspective as a person of color.  The novel must first be entered into a traditional Christy Award category, and can be nominated — at no additional cost — to also be evaluated for the Own Voice Award.
The Christy Own Voice Award can be presented in any year to a fiction book nomination that meets the submission criteria for a Christy Award entry; is nominated as an "Own Voice" novel per the defined criteria; and that judges have determined as worthy for award.  A book's entry for the Own Voice Award will not affect its nomination for The Christy Award® in its entered category.
Beginning this year, publishers and individual authors have the option to nominate titles for Own Voice Award consideration when they submit their entries for The Christy Award.  The nomination period for The Christy Award® is March 1-31, 2021 with submissions available in nine fiction categories.

Last October, ECPA hosted a webinar as part of the Christy Art of Writing program called "Conversations on Diversity & Inclusion in Christian Fiction" with literary agent Jevon Bolden (Embolden Media), publisher Jamie Lapeyrolerie (WaterBrook), and writers Tasha Jun and Rachel Kang.  The discussion gave authors guidance on how to amplify the voices of authors of color, how to be authentic when writing characters of a different racial or ethnic background, and why diverse stories have a staying power beyond the current cultural moment. That recorded conversation – and the resources given at that webinar — are now available on the ECPA website.
The Christy Own Voice Award is among several ECPA initiatives that help resource Christian publishers toward their desire to advance diversity and inclusion in their publishing programs.
For more information, visit ChristyAwards.com/Own-Voice.
For more information about submissions for The Christy Award program, visit https://www.ecpa.org/page/christy_submissions.
---
The Evangelical Christian Publishers Association (ECPA) is an international non-profit trade organization comprised of member companies that are involved in the publishing and distribution of Christian content worldwide. Since 1974, ECPA has strengthened Christian publishing by building networking, information, and advocacy opportunities within the industry and throughout multiple channels so that our members can more effectively produce and deliver transformational Christian content. ECPA.org
The Christy Award® is the foremost award honoring and promoting excellence in Christian fiction since 1999, and is named for Catherine Marshall's novel, "Christy," which has sold over 10 million copies since its publication in 1967. ECPA assumed ownership and administration of the award in 2017 to focus and grow the unique opportunity of fiction in Christian publishing. ChristyAwards.com
Media Contacts:
Stan Jantz, President & CEO, sjantz@ecpa.org, 480-966-3998 ext. 101
Cindy Carter, Awards & Recognition Manager, ccarter@ecpa.org, 480-966-3998 ext. 103