ECPA invites industry to connect and learn together at PubU ONLINE in September
Customized month-long program features live training webinars, recorded master classes, keynote sessions, forums, Zoom meet-ups, and more!
All access pass for $99
SCHOLARSHIPS AVAILABLE FOR EMERGING LEADERS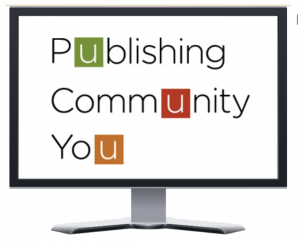 TEMPE, ARIZ., JULY 9, 2020 – ECPA's virtual event, PubU Online, will deliver potent, accessible training and connection for the industry this September.  The month-long virtual program includes more than 25 webinars – scheduled one per day at 10 am central in tracks for: Editorial, Emerging Leader, Marketing, Data-Delivery-Workflow, and Diversity & Inclusion.
In addition, keynote sessions will be presented by gifted speakers and experts DR. THEON HILL and NPD's KRISTEN MCLEAN with an emphasis on "Publishing in a Time of Crisis."  They are: 
The Role of Publishing in a Time of Crisis – Dr. Theon Hill – Aug. 31
Listening to Data in a Time of Crisis – Kristen McLean, NPD – Sept. 2
Art that Heals in a Time of Crisis – Oct. 1 w/ Top Shelf Book Cover Awards
The live webinars, curated by industry leaders who make up the PubU Online Brain Trust, will occur in publishing tracks, offered daily, as follows:
Diversity & Inclusion track | Mondays | Sept. 1, 14, 21, 28
Marketing track | Tuesdays | Sept. 8, 15, 22, 29
Editorial track | Wednesdays | Sept. 9, 16, 23, 30
Data Delivery Workflow track |Thursdays | Sept. 3, 10, 17, 24
One low registration price of $99 will allow attendees access to all webinars, pre-recorded master classes, online communities, Zoom meet-ups, and a new attendee engagement platform.
ECPA continues its commitment to the industry's "Emerging Leaders" – those publishing professionals of an under-represented ethnicity – with the PubU Emerging Leader scholarship and mentorship program.  The program this year will include full PubU Online access for only $49, mentorship opportunities, and Zoom meet-ups.
Publishers are encouraged to submit nominations for the Emerging Leader program before Aug. 14.
PubU Online debuts a timely new track of sessions on Diversity & Inclusion, led by race scholar Dr. Theon Hill, who has been a part of ECPA events and programs the last several years.  Dr. Hill will recruit speakers and topics that will give practical insights at each level of publishing for growing diversity and inclusion in the industry.
ECPA's Industry Partners will offer in-depth expert training through pre-recorded master classes.  They are:  Firebrand Technologies, Ingram Content Group, LSC Communications, and Nord Compo.  Other event sponsors helping to make this event possible, are The NPD Group, Thomson Reuters Core Publishing Solutions, Bethany Press International, and Color House Graphics.
PubU Online registration will open next month for ECPA members.
To receive program information and updates, sign up at ECPAPubU.org.