ECPA discounts Leadership Summit another $100:
Members can attend at lowest rate in more than 15 years
In order to make Leadership Summit 2017 more accessible to its membership, ECPA  has announced a new $100 member discount on every registration. ECPA members who take advantage of the early bird rate (before March 20) will now receive $200 off the full registration price. Plus, registrants save even more with discounted rates for 2+ and 4+ attendees from the same company.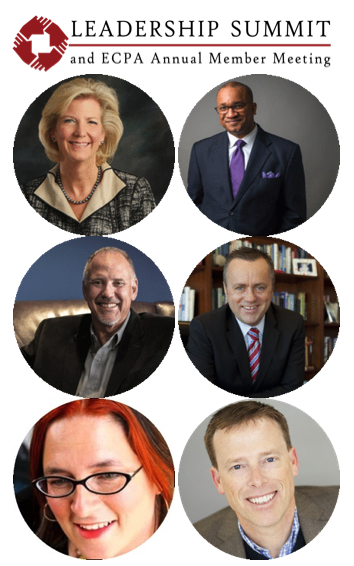 This important program for industry leadership will feature:
A look at future readers and leaders coming out of Higher Ed with Shirley Hoogstra, President, Council for Christian Colleges & Universities
Making Future Leaders: the necessity of processes over programs with diversity consultant Skot Welch, President of Global Bridgebuilders
Biblical Literacy and its Global Impact with Dr. Carl Moeller (Biblica), Doug Lockhart (HCCP), Elisa Goodwin (American Bible Society), and moderated by Cris Doornbos (David C Cook)
A New Path for Leadership with Dr. Barry Corey, President of Biola University and author of Love Kindness
The Next Generation of Readers with Kristen McLean, Director of NPD Book
A look at the millennial family with Jim Daly, president of Focus on the Family
A conversation with Curtis Riskey, CBA president and Stan Jantz, ECPA executive director
In addition, important publishing topics will be presented by industry panels of C-Suite leaders; leaders in digital discovery and efficiencies; and key professionals in the Children's/YA market.  That evening, the annual ECPA Awards Celebration will convene with Chris Fabry, honoring the winners of the Christian Book Awards® and recipient of the Kenneth N Taylor Lifetime Achievement Award.