ECPA announces PubU Online dates for early November
Featuring online courses in Design, Editorial, Marketing, Production & Operations,
Diversity, Equity & Inclusion – plus the debut of the PubU Children's Book Summit
Industry leaders known as the "Brain Trust" will develop the program

TEMPE, ARIZ., JUNE 21, 2021 – ECPA's annual Fall training program – ECPA PubU – will continue as an online event in 2021, delivering expert training and networking for the industry this November.  The ECPA PubU Online program will present over 25 webinars in several training tracks:  Design, Editorial, Marketing, Production & Operations, and Diversity, Equity & Inclusion the week of November 8-12.
With the overwhelming success of PubU as a robust virtual event in 2020, combined with the continued uncertainty of travel for frontline publishing professionals throughout 2021, we decided to present PubU as a virtual experience again this year," said ECPA president Stan Jantz. "We're excited because we will reach more people in our industry with a wider variety of creative and practical sessions than ever before."
The program will also include a day-long Children's Book Summit on November 3rd led by Tyndale House associate publisher for Children and Youth, Linda Howard; and developed by children's literature consultant and author, Dr. Mary Manz Simon.
ECPA PubU will continue its Emerging Leader mentorship program, offering scholarships to up-and-coming industry leaders, with an emphasis on under-represented voices in the industry.  Helen Lee, Associate Director of Strategic Partnerships and Initiatives for InterVarsity Press, will direct that program.  PubU will also continue its emphasis on Diversity, Equity, and Inclusion with a track led by Jevon Bolden(EMG) and Maila Kim (IVP).
Associate publisher of Moody Publishers Randall Payleitner and Jerri Helms, VP of digital marketing and analytics at HCCP, will lead the "Brain Trust" of industry leaders who are charged with developing the content and recruiting the speakers for this program.  Serving with Randall and Jerri on the 2021 PubU Online Brain Trust are: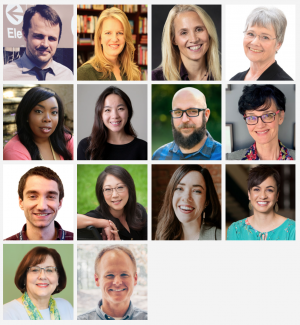 DESIGN TRACK:
David Fassett, Art Director, InterVarsity Press | Design
DIVERSITY, EQUITY & INCLUSION TRACK:
Jevon Bolden, CEO, Embolden Media Group
Maila Kim, Marketing Manager, InterVarsity Press
EDITORIAL TRACK:
Amanda Cleary Eastep, Senior Developmental Editor, Moody Publishers
Connor Sterchi, Managing Editor, Moody Publishers
MARKETING TRACK:
Jenaye (White) Merida, Marketing and Publicity Specialist, B&H Publishing Group
Jamie Lapeyrolerie, Senior Marketing Manager, WaterBrook and Multnomah
OPERATIONS & PRODUCTION TRACK:
Kathy Krenzien, Director of Operations, Gateway Publishing
Bradley Isbell, Chief Operating Officer, Iron Stream Media
CHILDREN'S BOOK SUMMIT:
Linda Howard, Associate Publisher for Children and Youth, Tyndale House Publishers
Dr. Mary Manz Simon, Children's market analyst and author
EMERGING LEADERS CONSULTANT:
Helen Lee, Associate Director of Strategic Partnerships and Initiatives, InterVarsity Press
"I'm so delighted to be working with this group," expressed Randall Payleitner.  "The expertise, years of experience, and strategic thinking going into this program will make it worth the investment—10x! It's never been more important for us to learn with and from each other as we all consider what our new "normal" looks like in 2021 and beyond. This event is an awesome step for anyone in Christian publishing, but especially anyone newer in their career or their individual role."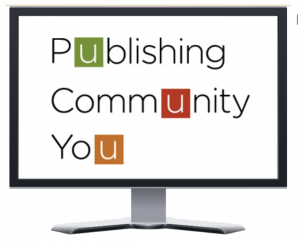 Each track's sessions will occur on one full day, during the week of November 8-12.  For one registration price, attendees will have access to all content, recordings, and networking opportunities through the Whova online conference platform.  The Top Shelf Book Award winners webcast will be the closing event on November 12.
For more information about the program, Brain Trust, and to receive program updates when they're made available, visit ECPAPubU.org.
###
The Evangelical Christian Publishers Association (ECPA) is an international non-profit trade organization comprised of member companies that are involved in the publishing and distribution of Christian content worldwide. Since 1974, ECPA has strengthened Christian publishing by building networking, information, and advocacy opportunities within the industry and throughout multiple channels so that our members can more effectively produce and deliver transformational Christian content. For more information about ECPA: info@ecpa.org ECPA.org @ECPA
ECPA PubU has delivered training, connection, networking and inspiration to the industry's frontline practitioners since 2004.  Industry leaders develop the program to invest in the expertise of their colleagues, and train up the next generation of leaders.  For more information, visit ECPAPubU.org.
Media contact:  Stan Jantz, ECPA president/CEO, sjantz@ecpa.org, 480-966-3998