ECPA Announces PUBu 2015
Annual Industry Event to Train, Connect,
and Inspire Christian Publishing Professionals
Contact:  Stan Jantz
Interim Executive Director, ECPA
480-966-3998 ext. 101
sjantz@ecpa.org
AUGUST 7, 2015, Phoenix, Ariz. – ECPA, the association of Christian publishers, will host the industry's annual PUBu (Publishing University) on October 19-20 near Chicago – opening the event with an industry mixer at 1:00 pm.
An estimated 200 industry leaders and publishing practitioners will return this year to Wheaton College to attend sessions of their choosing on relevant topics in marketing, design, editorial, production, and digital.  Digital will be a new focus for this year's event along with a few "new twists," announces Jeff Crosby, head of the PUBu BrainTrust – the planning team in charge of developing sessions and speakers for the 2015 program.  
"First, we are putting together an entire block of sessions on Digital because of its impact throughout marketing, licensing, editorial, production, and design," explains Crosby. "There will also be more cross-disciplinary sessions and additional networking opportunities, as the great value of PUBu is learning from and connecting with colleagues – both within and outside your publishing role."
The PUBu BrainTrust includes: 
Jeff Crosby, associate publisher and sales & marketing director at InterVarsity Press | MARKETING LEAD 
Brian Flagler, principal of Flagler Law Group | DIGITAL CO-LEAD
Michael Covington, Business Team Lead of Disciplr | DIGITAL CO-LEAD
Torrey Sharp, owner and principal at Faceout Studio | DESIGN LEAD
Larry Weeden, Director of Book Dev., Curriculum & Acquisitions, Focus on the Family | EDITORIAL LEAD
Jennifer Butenschoen, Director of Production and Digital Content at Harvest House | PRODUCTION LEAD
"ECPA is grateful to these industry leaders for taking on the charge of planning an energizing training and networking event that mentors the new and young practitioner, while engaging the seasoned professional," states Stan Jantz, ECPA's interim executive director.  "Our entire focus at this event will be the message 'You Matter' – that each attendee's individual role contributes to their company, strengthens their industry, and furthers the Kingdom of Christ."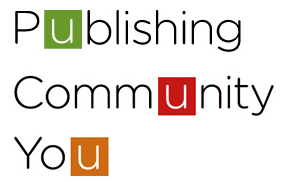 Added onto this year's schedule is intentional networking time.  The event will open Monday with a 1-3 pm mixer during registration and before the opening session in Wheaton's spacious Meyer Science building, where the event will be held.  "There will be plenty of time for connection and discussion both in the classroom and during breaks, meals, and our opening reception," says Jantz.
PUBu's annual Rights forum will take a hiatus this year as most industry Rights managers will be at the Frankfurt Book Fair during that time.  The community plans to reconvene at the 2016 PUBu. 
All Christian publishing professionals are invited and encouraged to register during the extended early bird discount period that expires on September 15.  Program information and registration is at www.ECPAPUBu.orgwhere sessions will be posted as they are confirmed.
###