ECPA announces new name for Christian book proposal database
ECPA has renamed their online database of book proposals, formerly known as ChristianManuscriptSubmissions.com (CMS), to ChristianBookProposals.com.  "We believe that our new name, ChristianBookProposals.com, states more clearly what this service is:  an online book proposal submission program," explains ECPA president Stan Jantz.
"This program has always allowed publishers to review formal book proposals and writing samples – rather than full manuscripts." The change does not affect existing proposals and writer/publisher logins.  Only the logo and url have changed with the former url redirecting.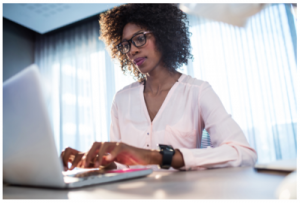 Another recent update to the program is the ability of writers to indicate if they are from an under-represented ethnic background.  Publishers are then able to search the proposal database by this field, in order to be more intentional in growing diversity in their publishing programs.
The ChristianBookProposals.com program is the only manuscript service created by Christian publishers looking for unsolicited book proposals in a traditional royalty based relationship. It allows authors to submit their book proposal in a secure, online format for review by editors from publishing houses that are members of ECPA.
For more information, visit ChristianBookProposals.com or contact Cindy at ccarter@ecpa.org.