DaySpring Cards and Tyndale House Publishers announce five-Bible publishing agreement
CAROL STREAM, Illinois—September 4, 2020—DaySpring Cards, Inc., a Siloam Springs–based company specializing in Christian book publishing, greeting cards, digital resources, and specialty gift products, announced a new agreement with Tyndale House Publishers to publish five new Bibles, with the first edition launching in 2021.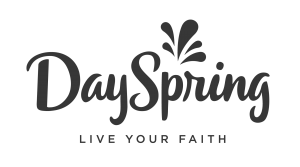 "We look forward to expanding our partnership with Tyndale House Publishers," said James Barnett, president of DaySpring. "Tyndale has been a longtime licensing partner for DaySpring on our core formats of greeting cards and gifts. We feel strongly that our alignment with Tyndale gives us a powerful voice in the Bible publishing world. We have an exciting opportunity to amplify our brand and message. DaySpring has been a trusted Christian brand for nearly 50 years, and now thanks to our partnership with Tyndale, consumers will be able to see our commitment to helping people experience the life-changing message of God's love."
"It is so satisfying to enter into a professional relationship with a company that shares your beliefs, values, passion, and fundamental mission," said Jeff Johnson, president of Tyndale House Publishers. "At Tyndale, we are looking forward to working with the DaySpring team on a series of Bibles that align with our common calling to help people discover the joy of knowing God and learning the depth of his love through the understanding of his Word. This agreement is a culmination of a search for a partner with the skills and heart that make DaySpring extraordinary."
The first Bible ships to stores in September 2021.
About Tyndale:  Since its founding in 1962, Tyndale House Publishers has been a voice to trust for generations of readers. Today, it is one of the largest independent Christian publishers in the world. Tyndale has proved a faithful guide—helping readers discover the life-giving truths of the Bible. Its mission is to open God's Word to as many as possible in language they can relate to and understand. Tyndale's independent and non-profit status allows it to follow its founding model, giving a majority of net income to charitable missions—more than $100 million throughout its history. With every book purchased, Tyndale readers help meet the physical and spiritual needs of people around the world.
About DaySpring:  DaySpring®, the world's largest Christian-message product provider, was founded in 1971 with a single Christmas card. Today DaySpring offers more than 6,000 products—from books to greeting cards, home décor to specialty gifts. In 1999, DaySpring was acquired by Hallmark Cards, Inc. DaySpring products are sold in Christian retail outlets, mass retail stores, card and gift shops, online, and through home parties in the United States and 60 foreign countries. DaySpring is based in Siloam Springs, Arkansas, and employs a staff of more than 200 people. Visit www.dayspring.com for more information about the company, to find a local retailer, and to send a free e-card.
Contact: Katie Dodillet katiedodillet@tyndale.com 630-784-5275